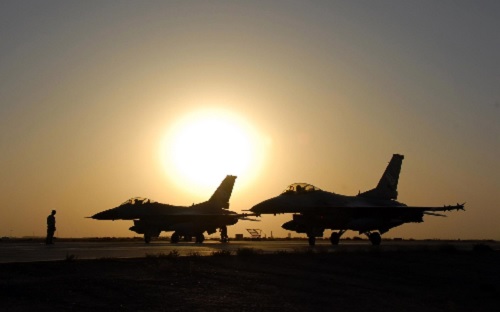 Belgian F-16 fighter jets will be operating over Iraq and Syria until the end of this year, Belgian media reported Friday quoting Belgian Prime Minister Charles Michel.
Belgium will allocate 17 million euro (USD 19 million) for the operation.
The present Belgian mission was to end in June, but will be extended for another six months. Four fighter jets and 100 soldiers will be stationed on a base in Jordan to launch air strikes against the so-called Islamic State (IS) targets in Iraq and Syria.
"This is a strong signal towards our partners. Belgium is a reliable partner in an international coalition. We also want to show we are operational. After the NATO summit, this proves we are taking up our responsibility within Europe," said Michel.