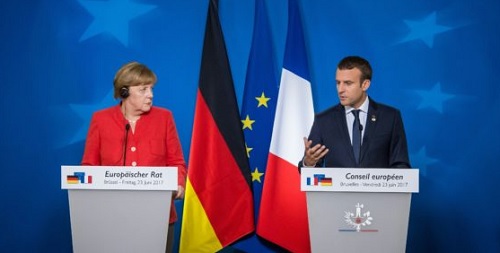 The European Union extended its sanctions on Russia six months on Wednesday, keeping restrictions on business with the Russian energy, defense and financial sectors.
The formal extension of sanctions was adopted unanimously by the EU Council. As a result of the measures, European companies can not borrow or borrow five big Russian state banks for more than
30 days, limiting Moscow's ability to raise capital. Sanctions also include a ban on the export and import of arms sales and limit Russia's access to technology that can be used for oil production.
EU leaders decided to extend sanctions after French President Emmanuel Macron and German Chancellor Angela Merkel upgraded the European Council on the implementation of the Minsk accords at last week's summit in Brussels.