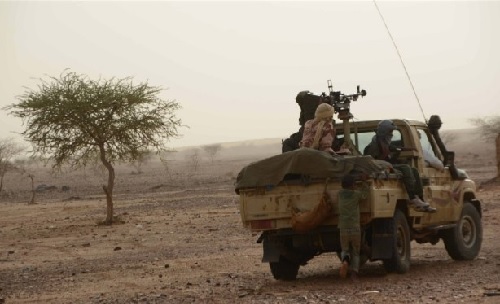 Iraqi forces have pushed ISIS into a shrinking rectangle no more than 300 by 500 meters beside the Tigris river, but slowed their advance on Tuesday out of caution for an estimated 10,000 civilians trapped there alongside the militants, reported Reuters.
Residents have been caught in the crossfire – and often intentionally targeted by ISIS – since the offensive began more than eight months ago. Thousands have been killed and around 900,000 – around half of Mosul's pre-war population – have been displaced.
Thousands of people in the last patch of Mosul still controlled by the insurgents have been huddling for weeks in similar conditions, with little food and no electricity. They fear being bombed if they remain in place and being shot by snipers if they try to flee.
Those in the historic Old City, the offensive's final target, have been besieged and under fire for longer than those in any other part of Mosul, and the toll is apparent.
The number of ISIS militants fighting in Mosul, by far the biggest city it has ever controlled, has dwindled from thousands at the start of the US-backed offensive to a couple of hundred now, according to the Iraqi military.
The security forces rely on a list of names and witness testimonies to identify suspected ISIS members. Even as the military offensive draws to a close, though, it is clear that some militants have managed to slip through the cracks.