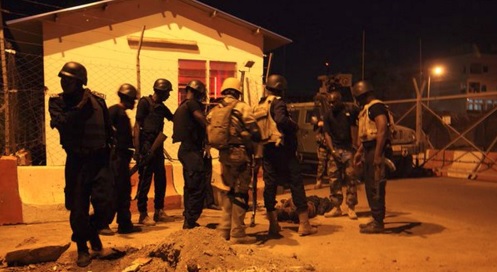 Clashes between armed groups killed three people in northeastern Mali on Thursday, a security source said, as the United Nations condemned repeated ceasefire violations by the combatants.
Mali's north is controlled in parts by armed groups loyal to Bamako and in others by former rebels who want greater autonomy for the region, while the state is absent from much of the territory.
"At least three people were killed on Thursday in clashes between the Platform and the Coordination of Movements of Azawad (CMA)," a foreign security source told AFP on condition of anonymity.
The Platform is a coalition of pro-government militias, while the CMA represents the former rebel alliance which last mounted a uprising in 2012 that was hijacked by jihadists, throwing the country into chaos.
A source close to the CMA described the clashes as tit-for-tat attacks that killed "several people", but no Platform representative was available for comment.
The head of the United Nations peacekeeping mission in the country, Mahamat Saleh Annadif, condemned "violations of the peace deal and Security Council resolutions," referring to the 2015 accord signed by both sides.