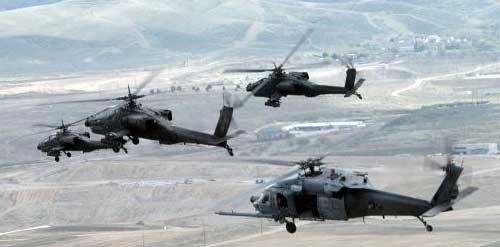 Major military exercises are taking place in Eastern Europe as more than 25,000 NATO troops from 20 allied and partner countries descended on Bulgaria.
The Saber Guardian 17 exercises are being led by US Army until July 20.
The training will also take place in Hungary and Romania, including at the country's Mihail Kogalniceanu Air Base near the Black Sea.
The opening ceremony, on Tuesday, was held at the Novo Selo military camp in southern Bulgaria.
The drills come as NATO allies lash out at the Kremlin over Russian military pilots over the Baltic Sea, including "unsafe behavior by Russian pilots on intercepts", an alliance official said.
Nato has accused Moscow of "unnecessary provocations" in the region.