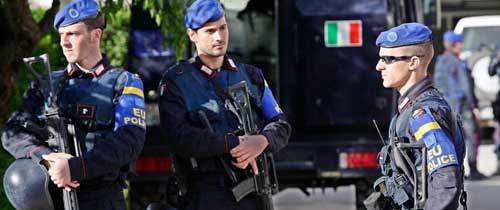 European Union Foreign Ministers meeting here Monday adopted a crisis management concept for a new civilian CSDP (Common Security and Defence Policy ) mission in Iraq.
The decision comes after a request by the Iraqi authorities and the adoption of a crisis management concept is the first step to launch a new CSDP mission, after which preparations to deploy begin, said the ministers in a statement.
The mission aims to help the Iraqi authorities in the implementation of the civilian aspects of the Iraqi security strategy.
In a separate statement on Pakistan, the ministers said the EU has a clear interest in a stable, secure, and democratic Pakistan.
Over the past years, the bilateral relations between the EU and Pakistan have been deepened through the implementation of the 5-year engagement plan adopted in 2012.
The EU is committed to working with Pakistan to combat terrorism and terrorist threats in all their forms, to step up cooperation to prevent and counter violent extremism, radicalisation and recruitment, it noted.