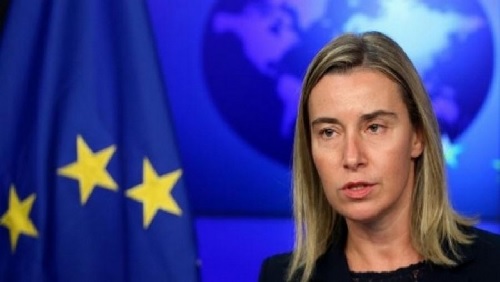 The European Union (EU) announced on Wednesday that it will provide 1.5 million euro (USD 1.7 mn) to support the International Independent Mechanism to Facilitate Investigations into the Most Serious Violations of International Law committed in Syria since March 2011.
"Achieving justice for the victims is essential for a genuine and inclusive reconciliation process in Syria, and therefore the perpetrators of war crimes must be held accountable as soon as possible," declared EU High Representative Federica Mogherini in a statement.
"As European Union, we confirm Today our commitment and support to the Syrians and the political process led by the UN towards a political resolution of the crisis. The Syrians deserve peace and justice and we continue to be with them in this endeavor," she added.
Mogherini noted that the verdict of those responsible for war crimes, human rights violations and international humanitarian law committed during the conflict is essential to ensure a real political transition in Syria.
The EU will continue to ensure that these violations are handled in accordance with the strategic objectives of the EU Strategy for Syria, adopted on 3 April 2017, she added.