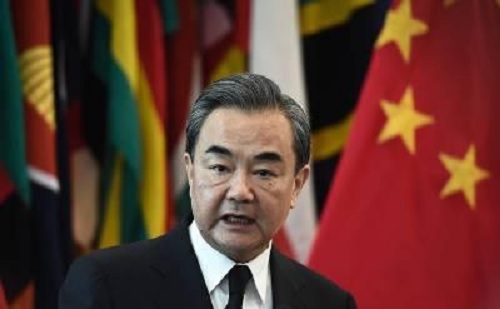 A day before NSA Ajit Doval's visit to Beijing, China's foreign minister Wang Yi accused India of intrusion in Doklam, dimming prospects of an early resolution of the border stand-off.
"The rights and wrongs are very clear," Wang said, claiming that senior Indian officials have "openly stated that Chinese troops did not enter Indian territory". "In other words, the Indian side admitted to entering Chinese territory," Wang further said in Bangkok on Monday.
The minister's remarks, his first on the stalemate, were accompanied by media reports in China describing Doval as "the main schemer" of the Doklam standoff.
These were seen in New Delhi as deliberate misrepresentation of facts on the ground and a clear indication that little should be expected from the talks on July 27-28.
The bellicosity of the Chinese government was matched fully by hard-line publication 'Global Times' which argued that Indian media was being naive in assuming that the NSA's visit to Beijing will lead to a settlement.
"Doval is believed to be one of the main schemers behind the current border stand-off between Chinese and Indian troops, the Indian media is pinning high hopes on the trip to settle the ongoing dispute," said the daily routinely used by the establishment to put out views that it may be reluctant to articulate directly and to test waters.