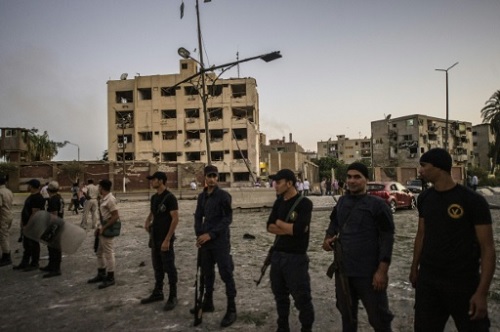 Egypt's military said on Tuesday it has killed more than 40 extremists in a wide-ranging campaign in the Sinai Peninsula where the Islamic State group has been waging a deadly insurgency.
The announcement came a day after seven civilians were killed in a foiled attack on a checkpoint with an explosives-laden car.
An army tank had intercepted the vehicle and driven over it, almost flattening it, before the explosives went off, according to a video released by the army.
The Islamic State group has waged deadly attacks on the military and police, most recently on a checkpoint in Sinai on July 7 that killed at least 21 soldiers.
But the military, which killed the leader of the group's affiliate in Egypt last year, says it is closing in on the jihadists.
It said in a statement on Tuesday that "40 extremists" have been killed in the week-long campaign against the militants.