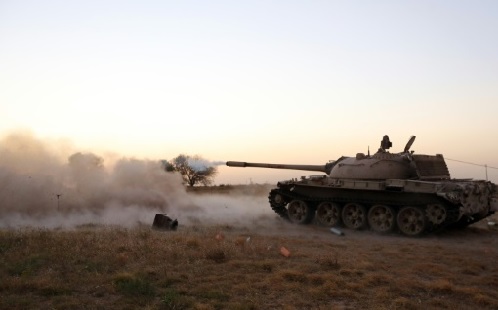 A U.S. military base has been established near Iraq's northwestern Tal Afar city, according to an Iraqi military source.
"The establishment of the base came upon talks held between U.S. and Iraqi forces Friday in Mosul's Zammar district," Lt. Col. Mahdi al-Khafaji said.
According to al-Khafaji, the technical teams have completed more than 50% of their work at the base.
The military base is supposed to be used for planned operations to recapture Tal Afar from Daesh terrorist group.
"U.S. special forces and advisers have been deployed at the base," he confirmed.
Iraqi forces have been preparing to launch an offensive to capture Tal Afar from Daesh after defeating the terrorist group in Mosul last month.