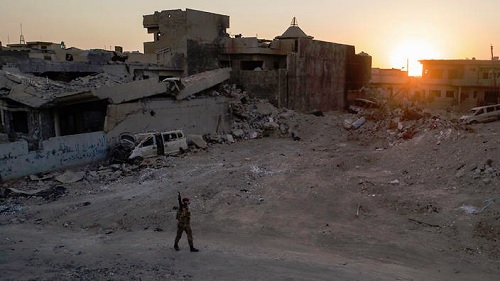 U.S. forces are taking part in an ongoing military operation to dislodge the Daesh terrorist group from Iraq's northwestern Tal Afar district, according to an Iraqi military source.
"U.S. forces stationed at the Kahrez base are pounding Daesh positions inside the city," Army Captain Ihab al-Yasseri said on Monday.
Without providing an exact death toll, al-Yasseri said that a number of Daesh militants had been killed and injured by the artillery barrages.
"U.S.-led coalition drones are also flying over the area to collect information on enemy dispositions," he said.
According to the army officer, U.S. military advisers are also providing logistical and tactical support to the Iraqi forces taking part in the offensive.
More than 5,000 U.S. troops are currently participating in the ongoing fight against Daesh in Iraq, according to statements issued by the Pentagon.