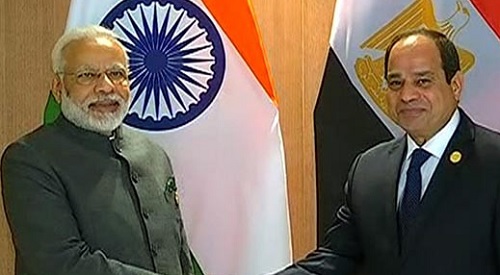 Indian Prime Minister Narendra Modi held bilateral talks with Egyptian President Abdel Fattah el-Sisi on sidelines of the BRICS Summit in Xiamen, China on Tuesday.
India and Egypt have a strong economic relationship and cooperation in areas of security and counter-terrorism.
India is the sixth largest trading partner of Egypt. India's imports from Egypt were worth $1.74 billion during 2014-15.
After the summit, Prime Minister Modi will depart for Nay Pyi Taw on his second and last leg of the two-nation visit.