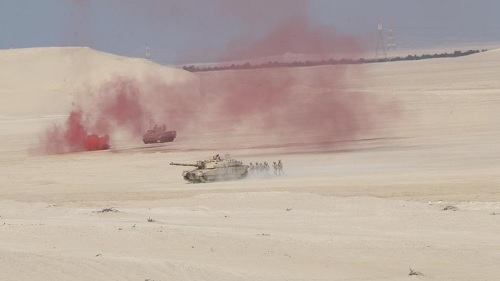 The US and UAE's ground forces will begin a joint military exercise in Abu Dhabi on Saturday, as part of efforts to consolidate their bilateral relations and exchange training and military expertise.
Code-named Iron Union 5, the drill is an extension of a series of Iron Claw exercises, which the UAE organises with friendly countries to exchange and develop their skills according to the latest advanced military systems.
The exercise aims to upgrade and boost the readiness of the UAE's armed forces and to allow both armies to promote their international co-operation in joint military operations, reported state news agency Wam.