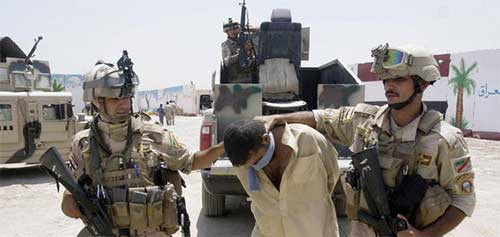 Iraq's Prime Minister Haider Al-Abadi announced on Thursday that the first phase of the liberation to retake the town of Hwaija from the so-called Islamic State (IS) has begun.
Al-Abadi said in a press statement that the operation began at dawn on Thursday, just two days after Iraqi forces began an offensive against IS' holdouts in the western Anbar province.
"We announce the launch of the first phase of the liberation of Hawija, in fulfilment of our pledge to our people to liberate all Iraqi territory and to cleanse it from the terrorist Daesh gangs," Al-Abbadi said, using the Arabic acronym for ISIL.
Al-Abadi praised his forces who were "fighting more than one liberation battle at the same time and winning victory after victory," adding that "a new victory" was looming.
Hawija, located in the oil-rich province of Kirkuk, 240km north of Baghdad, is one of the last pockets of territory held by IS fighters in Iraq.