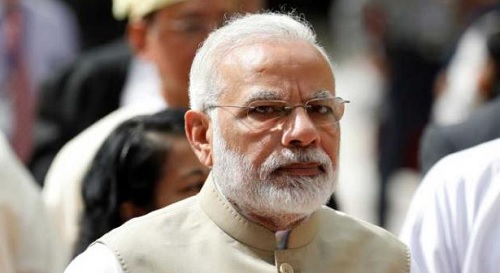 India and European Union will seek to step up anti-radicalisation and counter-terrorism cooperation when Indian Prime Minister Narendra Modi holds summit talks with the leaders of the bloc on Friday.
Modi will host the presidents of the European Council and European Commission, Donald Franciszek Tusk and Jean-Claude Juncker, in New Delhi for the 14th India-EU summit. Though the summit might not result in an immediate restart of the stalled negotiation for a Free Trade Agreement, both sides would seek to step up counter-terrorism cooperation.
Prime Minister and the EU leaders are likely to discuss ways to step up cooperation to prevent terrorism or violent extremism by addressing conditions conducive for spread of the menace.
New Delhi is keen on cooperation with the EU "to develop bilateral and multilateral cooperation in the field of information and communication technology, including Information Technology service providers, to minimise the use of cyberspace by the terrorist groups and to counter extremist narratives online". The two sides will also discuss cooperation between immigration and airline authorities for monitoring travel of foreign terrorist fighters.