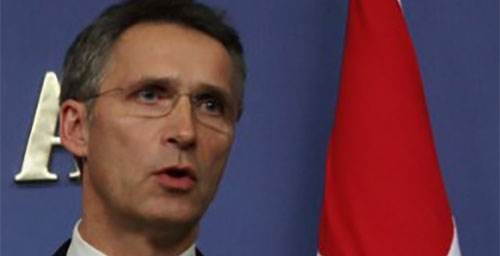 The North Atlantic Alliance Organization (NATO) supports constructive and peaceful dialogue between Erbil and Baghdad to resolve their differences, said Secretary-General Jens Stoltenberg.
"We would like very much to see constructive negotiations between the Peshmerga forces and the government of Baghdad," Stoltenberg said on Tuesday, urging the sides not to return to violence.
"Any use of violence will undermine the fight against terrorism," he argued.
Tensions between Erbil and Baghdad started growing after Iraqi forces and Iranian-backed militias of Hashd al-Shaabi launched a massive military operation against Kurdish Peshmerga forces in Kirkuk, Tuz Khurmatu and other territories disputed between the sides.
The military operations by Baghdad has also resulted in a humanitarian crisis as 183,000 Kurdish civilians have so far been displaced from their homes in Kirkuk and Tuz Khurmatu and other areas, according to the United Nations.