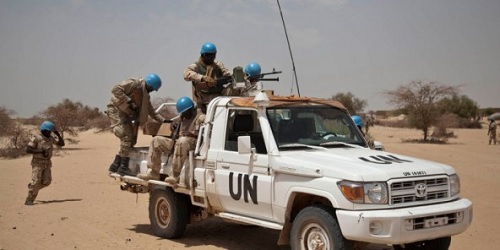 The UN Security Council is considering a draft resolution that would bolster the peacekeeping mission in the Central African Republic with 900 extra troops to help protect civilians, according to the text obtained by AFP on Tuesday.
The measure follows a request from UN Secretary-General Antonio Guterres who has warned of a risk of ethnic cleansing in parts of the impoverished African country.
The French-drafted resolution would extend the mission known as MINUSCA until November 2018 and increase the number of uniformed peacekeepers by 900, to a ceiling of 11,650, along with 2,080 police and 480 military observers.
The question is whether the United States will support a bigger mission in the Central African Republic after pushing for a $600-million cut to the UN peacekeeping budget this year.
Guterres, who last month paid a visit to the country, has said he expected a "positive understanding by all the members of the Security Council including the United States" on the need to shore up the mission.
The council is scheduled to vote on the resolution on November 15.