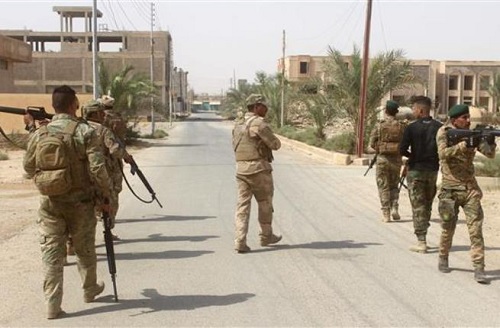 Iraqi forces have cleared roughly five square kilometers of territory in Iraq's northern Nineveh province of ISIS, an Iraqi police source said Monday.
"For the fourth day in a row, joint forces from the army, police and Hashd al-Shaabi are carrying out military operations in Nineveh's desert region," Police Brigadier-General Jawad al-Alusi said.
The operations have so far left 19 ISIS terrorists dead and 10 new areas "liberated," while the road linking the Nineveh desert to Kirkuk's Hawija district was also brought under control, according to al-Alusi.
The police officer added that 33 ISIS "hideouts" and 14 tunnels used by the terrorist group had been destroyed.
Operations, he said, would remain underway until the ISIS presence near the Syrian border was eliminated, the officer added.
ISIS has recently suffered a string of crushing defeats in both Iraq and Syria after overrunning vast swathes of territory in both countries in mid-2014.