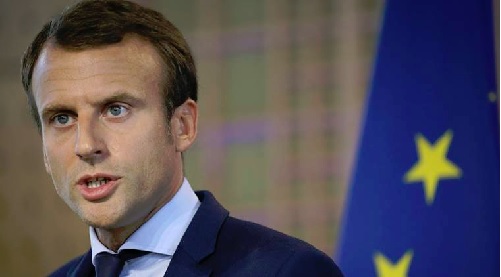 French President Emmanuel Macron landed in Burkina Faso on Monday evening for the opening leg of a three-day Africa tour aimed at boosting France's regional influence and stemming the continent's migrant exodus.
Macron's first African tour takes him to Burkina Faso and Ivory Coast, two former French colonies that deposed strongmen leaders in recent years, as well as to Ghana.
"This is a new stage for our relationship with your country and the whole continent," the 39-year-old French leader told reporters shortly after being greeted by his Burkinese counterpart Roch Marc Christian Kabore.
He praised his host country for shaking off the 27-year authoritarian rule of former President Blaise Compaore in a 2014 popular uprising in which large numbers of youths participated.
Burkina "is an emblem of the democratic aspirations of Africa's youth", he said.
"I wanted to pay tribute to all this by making Ouagadougou the first step of my African tour," he added.
Optimism for Africa's future is a key message Macron will push during his trip as he and other European leaders try to convince the continent's huge youth population that they have reasons to stay home.