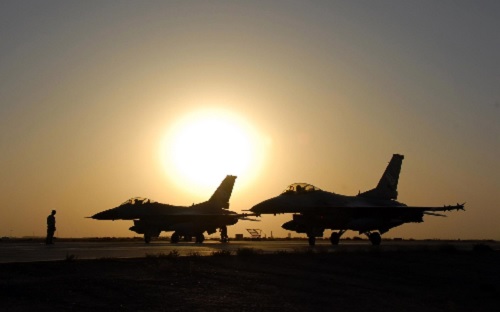 The U.S. is planning to spend more than $200 million to repair and build U.S. military structures and installations on air bases that dot much of Eastern Europe, part of an ongoing initiative to deter Russian aggression.
The fiscal 2018 annual defense legislation, signed into law Dec. 12 by President Donald Trump, authorizes the Air Force secretary to purchase land and build installations outside of the United States. This year's defense spending plan includes roughly $214 million to construct installations in Iceland, Norway and much of Eastern Europe.
The funds are part of the European Deterrence Initiative, or EDI. Formerly known as the European Reassurance Initiative, the EDI was initiated several months after the Russian annexation of Crimea and subsequent violence in eastern Ukraine, where still today Russian forces back Ukrainian separatists.