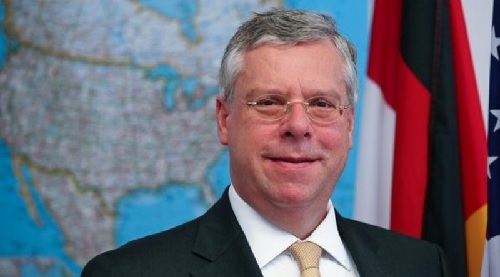 Jürgen Hardt, Christian Democratic Union of Germany (CDU) foreign relations spokesperson, has called on Turkey to halt its attack and withdraw its troops from the Kurdish enclave of Afrin in northwest of Syria.
"I think this operation is disproportionate forces. I believe that it would be wise for the Turkish government to end the operation quickly and focus on controlling its border with Syria. The North Atlantic Council has to act," he said.
For 33 days, the Turkish army and its backed Syrian rebels continue a large-scale military offensive, dubbed 'Olive Branch' against the Kurdish fighters in Afrin.