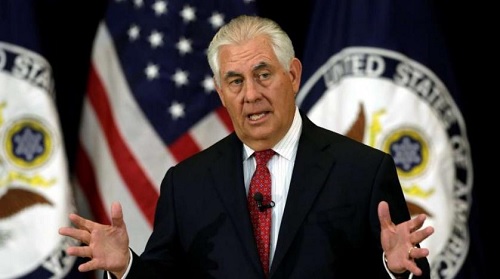 US Secretary of State Rex Tillerson says China's approach to development in Africa "encourages dependency" that undermines its sovereignty and risks its stability.
Tillerson is speaking about US -Africa relations at George Mason University before departing on his first official trip to the continent. He says Chinese investment can help Africa solve
infrastructure problems, but has created "mounting debt and few if any jobs." He says the approach involves predatory loans, corruption and vague contracts.
Tillerson says that's in contrast to America's approach to partnering with African countries while promoting rule of law and democratic development. He says US sees a "bright future" for Africa as its population grows and says the Trump administration is "committed to saving lives in Africa."
Tillerson leaves later on Tuesday for Ethiopia, Kenya, Chad, Djibouti and Nigeria.