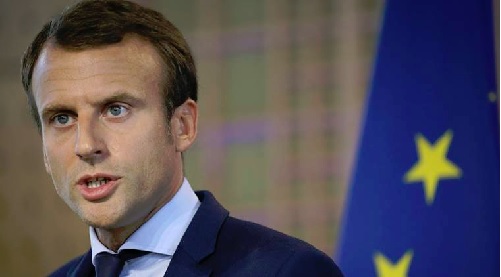 French President Emmanuel Macron is lauding the agreement struck between rival Libyan leaders at a Paris meeting as a "crucial step" for the war-battered country.
Macron said at a press conference after the gathering concluded in the French capital that this was "the first time these Libyan leaders accepted to work together and approved a joint declaration."
He said "now we have clear commitments for the country, an approved calendar" for December parliamentary and presidential elections.
He said the presence of 20 countries and international conference in Paris shows "the support of the international community" toward the efforts of the Libyan leaders.
Macron said the "Libyan people aspire to stability, security" and a better life.