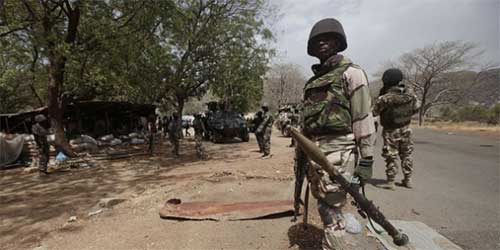 Africa is home to more than 10 000 jihadists from the Islamic State group and al-Qaeda in the Islamic Maghreb, Morocco's foreign minister told a meeting of the US-led coalition on Tuesday.
"Within the framework of the evolution of the strategy of Daesh (ISIS), Africa is among the most targeted zones" whose vulnerabilities are "exploited by the terrorists", Nasser Bourita said.

The minister called for cooperation between African countries and the global coalition to defeat ISIS, whose political representatives met on Tuesday in Skhirat near the Moroccan capital Rabat.
Excluding Syria, Iraq and Afghanistan, the African continent suffers the most jihadist attacks and "the number of victims is greater than for Europe", Bourita said during a briefing with Brett McGurk, US President Donald Trump's special envoy for the coalition.
McGurk said the gathering allowed coalition members "to share information to enable a network to protect our homeland", prevent fighters from crossing borders and combat terrorism financing.
The US envoy hailed the "very successful meeting" whose focus was "on trying to finish the job in Syria".
The coalition has put forward nearly $90 million for reconstruction programmes in Syria and Iraq, he told a press briefing.
The regional meeting bringing together around 50 delegations, including 20 from the African continent, was the first of its kind, according to Morocco's foreign ministry.