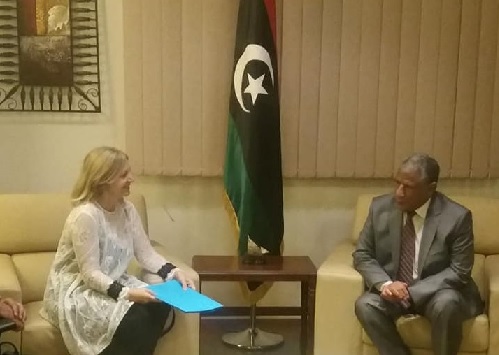 The new French Ambassador to Libya Béatrice le Fraper du Hellen presented her credentials to the Secretary of Political Affairs of Foreign Ministry Lutfi Al-Maghrabi on Sunday.
Al-Maghrabi welcomed the new ambassador and reviewed with her the Libyan-French bilateral relations in all fields, including the importance of facilitating the visa procedures to Libyan citizens.
The two sides also discussed the reopening of the French Embassy in the capital Tripoli in April next year 2019.