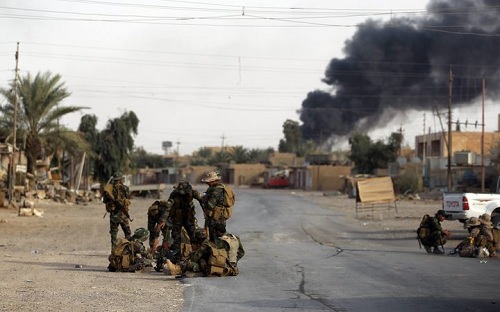 Neglected by rival authorities in Tripoli and the country's east, Libya's southern desert has increasingly become a hideout for foreign rebel groups that stand accused of stoking growing insecurity.
"Kidnapping, theft and banditry have multiplied" in the region, said Ali Akri Molia, commander of a unit responsible for protecting oil installations in the Oubari area of southern Libya.
He and others blame rebel groups from neighbouring Chad for much of the insecurity.
Mired in chaos since the fall of dictator Muammar Gaddafi in 2011, two entities now vie for control over Libya – the Tripoli-based Government of National Accord, and a parallel body in the east.
The eastern administration is supported by strongman Khalifa Haftar, who heads the self-styled Libyan National Army (LNA).
Various groups, from jihadists to rebel groups originally from neighbouring Chad and Sudan have exploited Libya's enduring security vacuum.
The rebel factions have established rear bases in Libya and profit from trafficking and other illicit activities to finance insurgencies back home.