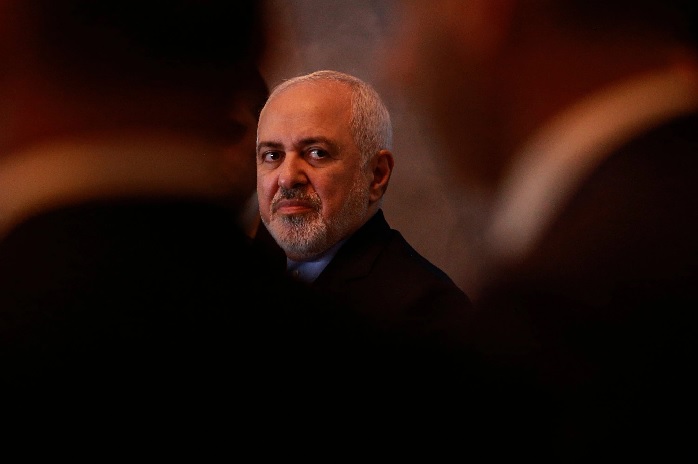 Iran's foreign minister offered publicly on Wednesday to negotiate a prisoner exchange with the United States, saying he had been authorized to conduct such talks.
It appeared to be the first time that the foreign minister, Mohammad Javad Zarif, had made such a proposal openly, in what seemed like a diplomatic overture in a worsening relationship with the United States under the Trump administration.
"I put this offer on the table publicly now, exchange them, all these people that are in prison inside the United States, on an extradition request from the United States," Mr. Zarif said during a talk at the Asia Society in New York, where he was attending a meeting at the United Nations.
"We believe their charges are phony. The United States believes charges against these people in Iran are phony," Mr. Zarif said. "Fine, let's not discuss that. Let's have an exchange. I am ready to do it and I have the authority to do it."
Mr. Zarif has raised the idea of prisoner-swap negotiations before, but with more cautious language. In an appearance on CBS's "Face the Nation" last year, for example, he said negotiations were "a possibility certainly from a humanitarian perspective, but it requires a change of attitude" by the Trump administration.
At least four American citizens are known to be incarcerated in Iran and a fifth has been missing for 12 years. Mr. Zarif did not specify how many Iranians he believed are held by the American authorities, but Iranian officials have previously asserted they number at least a dozen or more. Some have dual citizenship.
Iran's imprisonment of American citizens, mostly on accusations of spying or subversion, has festered as a recurrent issue ever since the Iranian revolution 40 years ago, the seizure of the United States Embassy staff in Tehran and the severing of diplomatic relations.
For Iran's part, it has repeatedly objected to the arrest or detention by the United States of Iranians accused of violating American sanctions, which Iran regards as illegitimate and an abuse of American power.
If there were a prisoner exchange, it would be the first since the January 2016 implementation of an agreement between Iran and six major powers, including the United States, that curbed Iranian nuclear activities in return for economic benefits. President Trump repudiated that agreement a year ago, calling it the "worst deal ever."
A State Department official said in an emailed statement that it was aware of Mr. Zarif's comments and that the United States had repeatedly called for a "humanitarian resolution" of prisoner cases.
"The Iranian regime can demonstrate its seriousness regarding consular issues, including Iranians who have been indicted or convicted of criminal violations of U.S. sanctions laws, by releasing innocent U.S. persons immediately," the official said.
It is unclear whether American officials would be open to a prisoner exchange with Iran.
Mr. Zarif spoke as the Trump administration has been intensifying American sanctions on Iran. On Monday the administration took steps aimed at stopping Iran's five biggest customers from buying Iranian oil, the country's most vital export.
The Americans held in Iran include at least two dual citizens: Siamak Namazi, a business consultant, and his father, Baquer Namazi, a former Unicef diplomat. The two other Americans known to be held are Xiyue Wang, a Princeton graduate student, and Michael R. White, a Navy veteran. Robert A. Levinson, a former F.B.I. agent, has been missing in Iran since 2007, and family members have said they believe he is alive.
A lawyer for the Namazis did not immediately respond to a request for comment on Mr. Zarif's exchange proposal. Hua Qu, Mr. Wang's wife, said in an email, "My husband did nothing wrong or illegal and I would encourage all governments to come together so he can be released and come home to us."
Jonathan Franks, a spokesman for Mr. White's family, said in an email he did not have enough information to comment on Mr. Zarif's proposal, but that "we're in favor of the United States taking any reasonable step that might bring about Michael's release."
Mr. Levinson's relatives, who have long rejected Iranian government claims of ignorance regarding his whereabouts, had a mixed response to Mr. Zarif's proposal.
"We strongly desire to see any action that will bring our father home to us after 12 years of captivity," the family said in a statement. "What's phony is the idea that Iranian authorities don't know where our father is. Let's finally resolve this."