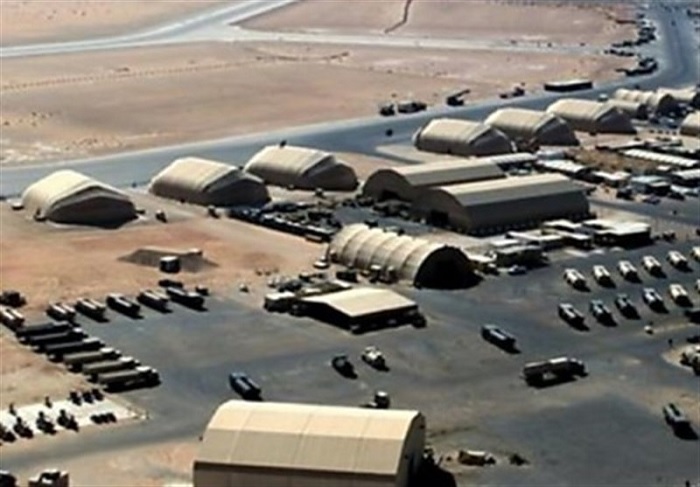 Iran on Wednesday targeted two US airbases in Iraq, including the US airbase of Ain al-Assad in Anbar province in western Iraq.
The attack on the US major air base in Iraq came after Iran pledged to retaliate the US assassination of Iranian commander, Lt. Gen. Qassem Soleimani.
"Tens of surface-to-surface missiles" were fired at the strategic airbase but the exact number is now known now.
US base in Iraq's northern region of Erbil was also among targets.
The attacks were later confirmed by the US officials.
The IRGC added that it would release more details about the strike.
US President Donald Trump was being briefed about the retaliatory strikes.
"We are aware of the reports of attacks on US facilities in Iraq. The President has been briefed and is monitoring the situation closely and consulting with his national security team," White House spokeswoman Stephanie Grisham said in a statement.
The Pentagon claimed that it would take necessary measures to protect the US military forces amid heightened tensions in the region.
"We are working on initial battle damage assessments," Pentagon spokesman Jonathan Hoffman said in statement, adding that the bases targeted were at al-Assad air base and another in Erbil, the capital of Iraq's semi-autonomous Kurdistan region.
"At approximately 5.30 pm (2230 GMT) on January 7, Iran launched more than a dozen ballistic missiles against US military and coalition forces in Iraq," Assistant to the US Secretary of Defense for Public Affairs Jonathan Hoffman said in a statement.
"It is clear that these missiles were launched from Iran and targeted at least two Iraqi military bases hosting US military and coalition personnel at Al-Assad and Irbil."