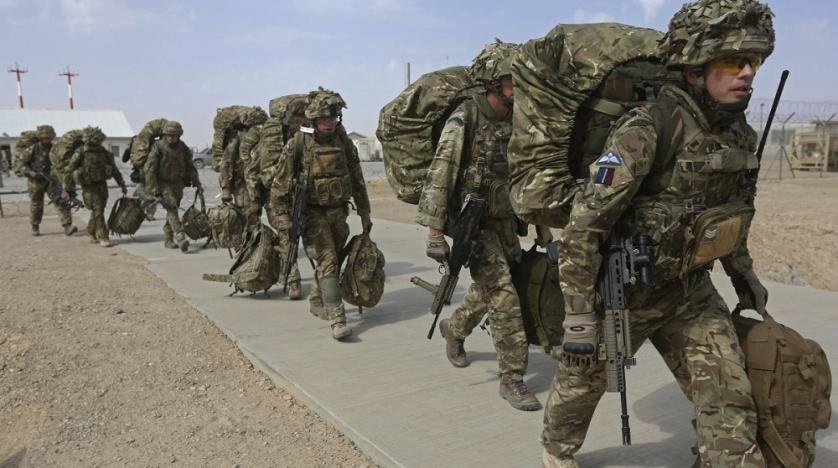 Several member states of the anti-ISIS coalition announced Tuesday that they would be relocating their troops from Iraq following tensions with Iran over Washington's killing last week of top Iranian commander Qassem Soleimani.
Tehran has vowed to retaliate.
Canada's top general says his country's military is temporarily relocating some soldiers from Iraq to Kuwait.
Gen. Jonathan Vance made the announcement Tuesday. Western troops in Iraq have been on high alert since Soleimani killing by a US drone strike last week in Baghdad.
Canada has about 500 soldiers in Iraq to help fight the ISIS group. Canada currently leads the NATO training mission in Iraq.
Britain's defense secretary said urgent measures are being taken to protect British interests in the Middle East.
Ben Wallace said that the British government is looking at the implications of the vote in the Iraqi parliament that called for foreign troops to pullout of the country after the US strike against Soleimani.
He told lawmakers: "Our commitment to Iraq's stability and sovereignty is unwavering and we urge the Iraqi government to ensure the coalition is able to continue our work countering this shared threat," he said in reference to ISIS.
He said British forces in the region are on standby, while non-essential personnel have been relocated from Baghdad to the city of Taji, around 30 kilometers (18 miles) to the north.
Croatia's defense ministry said the country's 14 troops in Iraq have been moved to Kuwait. Germany said it has moved 35 soldiers serving in Iraq to neighboring Jordan and Kuwait. Slovakia said it has moved its seven service members from Iraq to an unspecified location.
Slovenia, however, said its six soldiers in Iraq are staying there. They are posted at the Erbil base in northern Iraq.