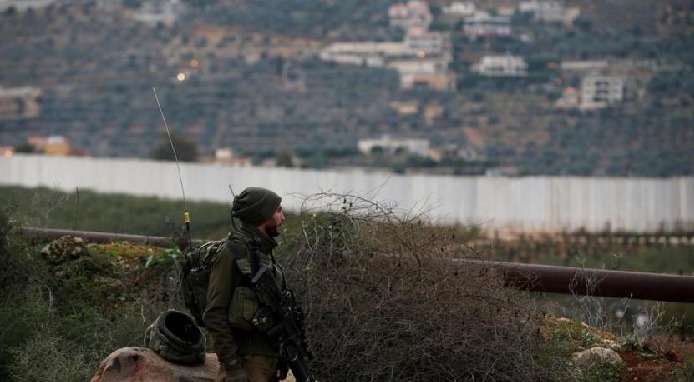 Israel had deliberately avoided killing Hezbollah members during a strike on Syria last week, reported the New York Times on Thursday.
According to several current and former Israeli and Middle Eastern officials, Israel has adopted a policy of warning Hezbollah operatives in Syria before bombing their convoys to avoid killing them and risking a devastating war in Lebanon.
Hezbollah operatives in Syria have received surprise phone calls from Israeli officials warning them to evacuate their bases before they are bombed, according to an official from the pro-Iran regional alliance, reported NYT. And the first missile fired at the Hezbollah Jeep last week was a deliberate miss, a warning shot aimed at forcing the men to flee so their gear could be destroyed, an intelligence official said. The plan failed in this case because the men retrieved their bags before the car was hit.
Last August, Israel sent an exploding drone into the heart of the Hezbollah-dominated southern suburbs of Beirut to destroy what Israeli officials described as machinery vital to the precision-missile production effort. But in order to avoid killing Hezbollah members, the attack took place before dawn when no one was around, the senior Middle Eastern official said.
The tactic has caused a rift between Israel's military leadership and its spy service, the Mossad.
The military brass believe that warning Hezbollah operatives, while destroying their equipment creates a "balance of deterrence" while avoiding a spiral into war.
But the Mossad chief, Yossi Cohen, doubts that Hezbollah, Iran and their allies could muster a significant military threat to Israel and argues that Israel should not establish a balance of deterrence with a militia that Israel and the United States consider a terrorist organization. Terrorists, he argues, should be killed based on operational needs and not spared because of fear of a response.
The only message to send Hezbollah's leader, Hassan Nasrallah, "is that he must not try us," Cohen said in a discussion with Israel's military chiefs.