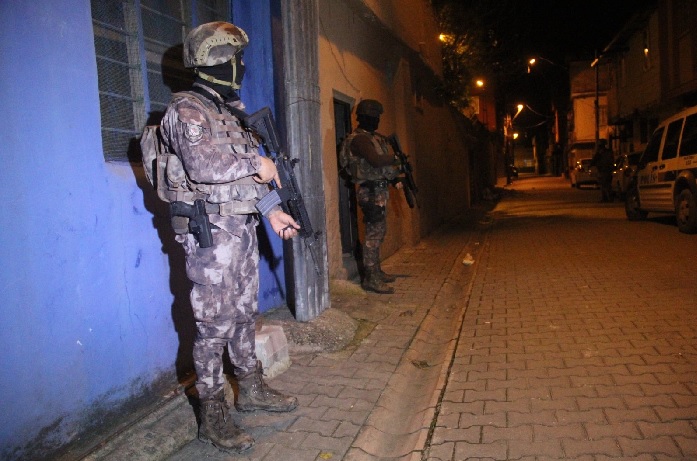 Twelve foreign terrorist fighters have been deported to Finland with an evacuation flight as part of Turkey's efforts to repatriate former Daesh-linked persons to their country of origin, the Interior Ministry announced Sunday.
In a statement on Twitter, the ministry further pointed out that the repatriation process was continuing. Prior to the global coronavirus pandemic, Turkey had repatriated a large number of foreign terrorist fighters but had to halt its efforts after countries closed their borders to curb the spread of the virus.
According to the ministry's figures in February, Turkey had deported 229 foreign terrorists, 75 of whom are European Union citizens, since its anti-terror operation Peace Spring in Syria.
The issue of handling Daesh members and their families detained in Syria – including foreign members of the terror group – has been controversial, with Turkey arguing that foreign-born terrorists should be repatriated to their countries of origin, while several European countries have refused, saying the terrorists are denationalized.
Turkey has also criticized Western countries for stripping some of the foreign terrorist fighters of their citizenship. Although the 1961 New York Convention made it illegal to leave people stateless, several countries, including France, have not ratified it and recent cases have triggered prolonged legal battles. The U.K. alone has stripped more than 100 people of their citizenship for allegedly joining terrorist groups abroad.
Turkey recognized Daesh as a terrorist organization in 2013. Since then, the country has been attacked by Daesh terrorists numerous times, including 10 suicide bombings, seven bombings and four armed attacks, which killed 315 people and injured hundreds more.