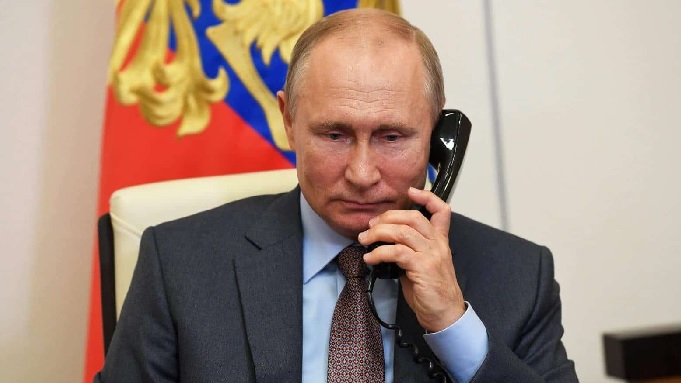 The Kremlin has accused Bucharest of subservience, plagiarism and betraying its own interests, after a Romanian defence strategy described Russia as a threat to regional stability.
Russia's Foreign Ministry has accused Romania of serving third parties' interests in seeking confrontation with Moscow at the expense of its own interest.
The spat erupted after Romania's proposed 2020-2024 National Defence Strategy defined Moscow as an "aggressive" threat.
It was the first time since Second World War that an official document of the Romanian state had described Russia in this way.
The Kremlin accused Romania of crudely copying other opinions. "The fact that Bucharest uses the method of plagiarism only confirms a lack of independent thinking among Romanian politicians," Russian Foreign Ministry spokesperson Maria Zaharova said on Thursday. Her words were quoted on the Facebook account of the Russian embassy in Bucharest.
Zaharova went on to say that Bucharest's attitude proves its "readiness to serve the intentions of confrontations of others regarding Russia, even at the expense of its own interests, which are based, among other aspects, on our common belonging to the Black Sea Region".
The Romanian National Defence Strategy, signed by President Klaus Iohannis earlier this month and sent to parliament to be voted on, noted Russia's "aggression" and its various "violations of the rules of international law" as security concerns.
Zaharova defended Russia's record and called Bucharest's line of thought "a trick often used by "the West" in order to "accuse others of their own faults and mistakes".
The proposed Defence Strategy said Russia had contributed "to the deterioration of regional stability" with its "offensive positions and aggression in the last years". It said Moscow was "contributing to the deterioration of regional stability", had strengthened "offensive military capabilities in the Black Sea" and had created a system capable of "restricting access" to the Black Sea in order to "counterbalance" the development of NATO capabilities on the alliance's eastern border.
The Kremlin rejected these accusations, and claimed that the new strategy presented by Romania would "be used to intensify the military presence of the US and NATO in the Black Sea".
"Thus, Bucharest, instead of acting as a provider of stability, contributes to further increasing tensions and distrust in the region," Zaharova concluded.
Romania has repeatedly condemned Russia's occupation of the Crimea peninsula in the Black Sea in 2014 and has demanded Moscow respect Ukraine's territorial integrity and sovereignty.
Romania has a difficult historical relationship with Russia. Never a natural ally, after World War II, Soviet troops imposed a communist regime that was to last for more than four decades.
After the fall of communism in 1989, Bucharest became a staunch ally of the US and a a loyal member of NATO, which it joined in 2004 and to which it has contributed thousands of troops in several international missions.