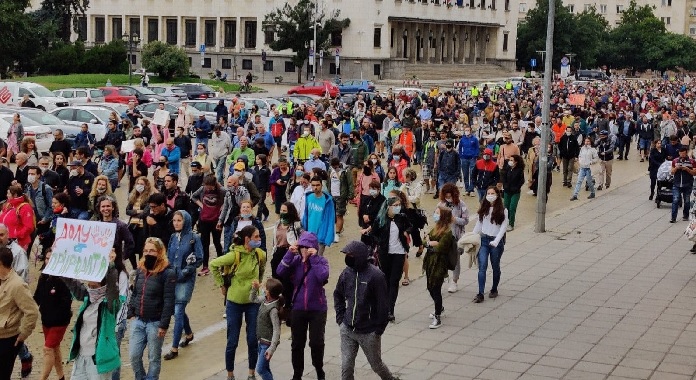 Bulgarians took to the streets of towns and cities on Tuesday to express their frustration with the damage that seemingly unrestricted construction is doing to the Black Sea coastline.
Thousands of Bulgarians took to the streets of Sofia and other places in Bulgaria on Tuesday to protest against rampant over-construction on the Black Sea coast and over amendments to the Biodiversity Act, which they fear will harm protected zones, delay protective measures and introduce commercial construction work to those areas.
The rallies followed a wave of protests at the end of June, accompanied by other, smaller-scale protests in the last few months. Demonstrations also took place in Aitos, Blagoevgrad, Botevgrad, Burgas, Dupnica, Plovdiv, Ruse, Sliven and Tsarevo.
The protest accidentally coincided with a Facebook video that has gone viral, in which Hristo Ivanov, leader of the opposition party Da, Bulgaria, goes by boat to the secluded private villa of the controversial politician Ahmed Dogan, calling his residence near Burgas and the restricted access to the nearby beach illegal.