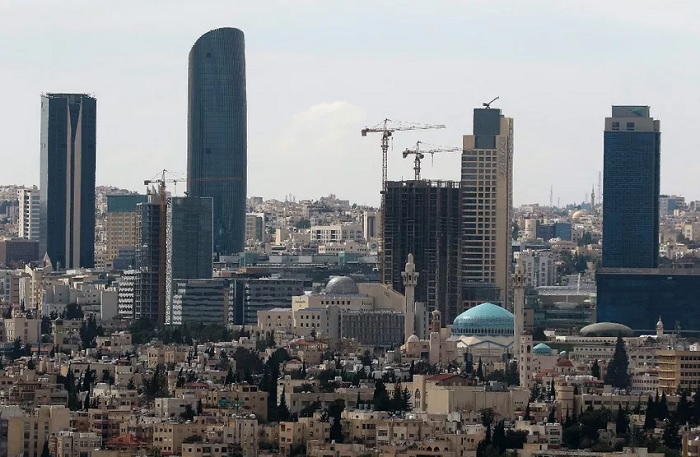 Reformist splinter group, which separated from Muslim Brotherhood in 2015, emerges victorious in landmark case
Jordan's top court delivered its final ruling on the status of the Muslim Brotherhood branch in the country, deeming it illegal and ordering it dissolved.
According to an official cited by AFP Thursday, the decision was based on the group's failure to "rectify its legal status."
"The Court of Cassation yesterday (Wednesday) issued a final verdict ruling that the Muslim Brotherhood group is dissolved and has lost its legal status, for failing to rectify its legal status under Jordanian law," the official said, requesting anonymity.
The ruling was issued over a lawsuit filed by the local Muslim Brotherhood branch against its own splinter branch — the Muslim Brotherhood Association, also referred to as the Muslim Brotherhood Society in some of the available sources — and Jordan's own Department of Lands and Survey.
At the heart of the debate was the ownership over land and real estate, which was handed to the splinter offshoot back in 2015 as it was legalized in the country, while the original group, dating back to the 1940's, was banned.
According to the Counter Extremism Project, by 2015, the reformist wing of the group grew increasingly disenfranchised with the faction's focus on the Israeli-Palestinian conflict as opposed to domestic issues, as well as its loyalty to the Egyptian branch, designated by Cairo as a terrorist organization after its downfall in the 2013 military coup.
The pan-Islamic organization has also been designated a terrorist entity by Saudi Arabi and the UAE, as well as Russia and Syria. The US reportedly also mulled branding it as such.
Wednesday's ruling by Jordan's supreme court appears to cement the victory of the reformist wing within the local Muslim Brotherhood community.