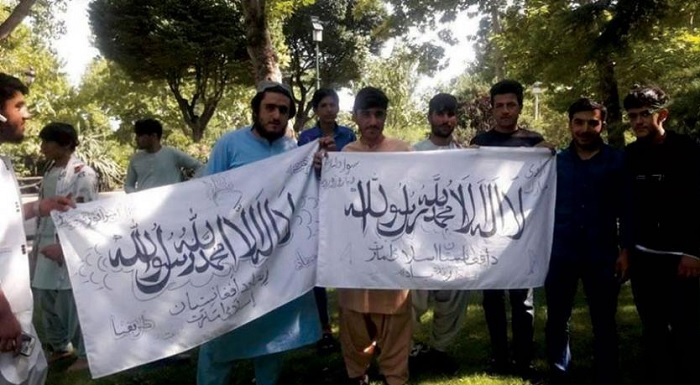 Afghan Foreign Ministry's spokesman Sadiq Siddiqui called on Iran Monday to prevent Taliban activities in Tehran, in the first comment after some Afghans were seen in pictures waving the Taliban flag at a park in Iran's capital.
Iranian authorities confirmed to local media outlets that the security forces arrested Monday a number of Afghans after they waved the Taliban flag at the Mellat Park during celebrations for the Eid al-Adha holy festival this past weekend.
The Afghan government said that such pro-Taliban propaganda should be stopped by these countries as it will harm peace efforts in the country.
He called on the neighboring countries to support the peace process that the Afghan government and the people of Afghanistan are leading.
According to Iranian state-run news outlets, the head of Tehran's police force, Ali Zolghadiri said all of the individuals who participated in this incident have been detained.
Jila Bani Yaghoob, an Iranian journalist-blogger and women's rights activist, said the Iranian security forces also arrested Mohammed Arif Ahmadi, an Afghan social media activist living in Tehran who was responsible for posting the photos online.
Before being arrested, Ahmadi told the Insaf News website that between 70 and 90 Taliban supporters had gathered at the Mellat Park without any interference from the Iranian security forces.