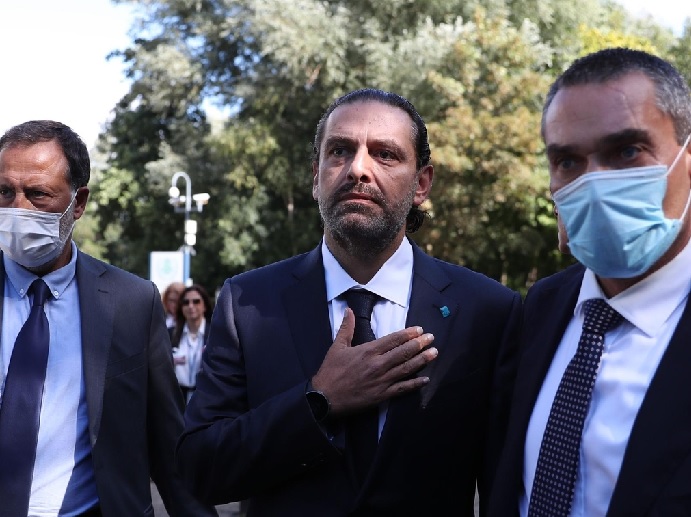 Now that the Special Tribunal for Lebanon has ruled that a terrorist with the Iranian-backed militia Hezbollah was responsible for the murder of former Lebanese Prime Minister Rafik Hariri, the challenge for Lebanon is to end the malign influence Iran continues to exert over its political system.
There will be many in Lebanon who will be profoundly disappointed at the tribunal's judgment; it found only one of the four defendants guilty and no evidence linking Hezbollah's leadership or the regime of Syrian dictator Bashar Al Assad to the atrocity.
On one level it is perhaps unsurprising that the tribunal, which has cost a staggering $1 billion, reached such an unsatisfactory outcome. Both the Hezbollah leadership and the authorities in Damascus refused to co-operate in any meaningful sense, so investigators were denied access to evidence that might have resulted in a very different conclusion.
The extent of Hezbollah's hostility to the tribunal was reflected in the fact that none of the four indicted suspects were made available to it. The entire trial was held in their absence, meaning it is highly unlikely that Salim Ayyash, who was found guilty, will ever serve a moment of the sentence the tribunal is expected to hand down on Friday.
Even so, as far as the hard-pressed Lebanese are concerned, there are some positives that can be taken from the judgment For one, an internationally recognised body has publicly ruled that a Hezbollah operative committed the cold-bloodied murder of a democratically-elected Lebanese politician.
Ayyash, it should be said, is no ordinary Hezbollah operative. He happens to be the brother-in-law of Imad Mughniyeh, who helped to establish Hezbollah's military wing. Mughniyeh was also the notorious architect responsible for, among many other atrocities, the lorry bomb attacks on the US embassy in Beirut in the early 1980s.
Mughniyeh was a constant presence in both Tehran, where he worked closely with senior members of Iran's Islamic Revolutionary Guard Corps, including Quds Force commander Qassem Suleimani, and Damascus, where he lived with his family until he was killed by a joint CIA-Mossad operation in 2008.
Although less is known about the 56-year-old Ayyash's role in Hezbollah, the fact that he was a close family associate of Mughniyeh suggests he will be well-versed in the relationships between Hezbollah and the regimes in Syria and Iran. The latter is so intimate that Hezbollah's every move is closely coordinated with the IRGC.
Ayyash was also related by marriage to Mustafa Badreddine, another senior Hezbollah commander who was originally charged by the tribunal alongside him, although those charges were later dropped when Badreddine was killed fighting for the Assad regime in Syria in 2016.
Therefore, even though many will be disappointed with the tribunal's overall findings, there is nevertheless enough material that can be drawn from Ayyash's involvement in the murder to raise serious questions about whether Hezbollah should be allowed to participate in Lebanon's political future.
Hezbollah's ability to influence key political decisions in Lebanon is due primarily to the accord it reached with Lebanese President Michel Aoun in the year after Hariri's murder.
But as Bahaa Hariri, the eldest son of the murdered former prime minister, told me when I met him in London earlier this week, the tribunal's verdict ought to result in Hezbollah's complete removal from Lebanese politics.
"Hezbollah has no place in Lebanon's future," said Mr Hariri, who is campaigning for a new Lebanese constitution aimed at healing the country's long-standing sectarian divisions. He also wants an end to the ability of countries like Iran to control Lebanon's political destiny.
"Hezbollah cannot and does not do anything without the say-so of its foreign masters. The new Lebanon must be a neutral country. The only way for this to happen is for Hezbollah to be removed. They've had their chance and, if they haven't delivered for Lebanon so far, they will not in future. Nobody with blood on their hands can hold political office in Lebanon."
The challenge now for Mr Hariri and the thousands of Lebanese protesters who have taken to the streets to protest at the Lebanese government's disastrous handling of the economy, as well as its complicity in the recent devastating explosion at Beirut port, is how to achieve their goal of ending Hezbollah's involvement in running the country.
On a domestic level, the country might appear to be in too weak a position to challenge Hezbollah, especially in the Shiite heartlands in the south of the country. Iran, despite its own financial difficulties, continues to provide financial and military assistance to the organisation, which means that any attempt by the Lebanese authorities to challenge its dominance could lead to further bloodshed.
Even so, there are encouraging signs that the Lebanese people have finally had enough of Iran's unwelcome interference in their affairs, so the widespread clamour for a root and branch reform of the Lebanese political system could prove to be unstoppable.
Moreover, the tribunal verdict, at the very least, should finally persuade Mr Aoun, who has previously supported Hezbollah's participation in the coalition government, that it is no longer in his country's interests to tolerate an organisation that is associated with the assassination of one of its most admired, democratically-elected representatives.