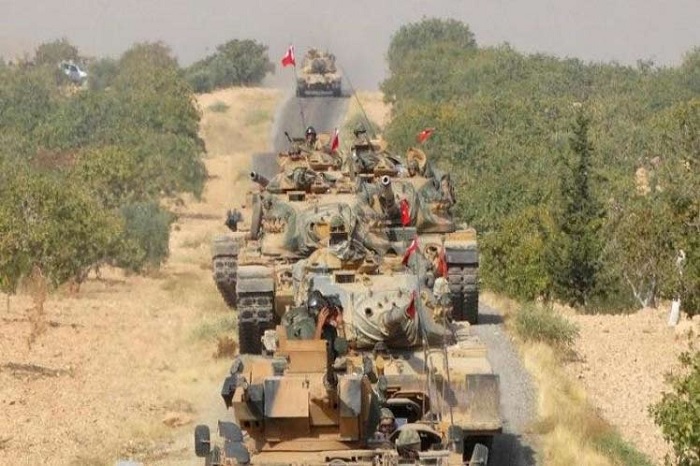 The Turkish Army is preparing to withdraw from three of its posting in the zone of distension established in the northern province of Idlib and its surroundings, Syrian media reported on Sunday.
The Turkish military will evacuate in the next few hours posts IX and XI in the towns of Morek and Shir Maghar in the north and west of Hama province, and VI in the town of Al Sarman, in the east of Idlib, local activists were quoted as saying by Al-Watan daily.
They added that the military will be relocated to the towns of Safouhen and Kensafra in the Syrian mountainous region of Jabal Al Zawieh in southern Idlib and Akawi in the northwestern tip of Hama.
The three above-mentioned posts, together with 13 others, have been located since the beginning of this year in areas freed from terrorism and controlled by the Syrian armed forces.
Turkey maintains 69 observation points in Syria around the areas occupied by terrorists in the Syrian provinces of Hama, Idlib and Latakia.
Sixteen of these posts remained in areas under the control of the Syrian government after the liberation of large areas of Idlib and Hama during the first months of this year.
The Turkish military postings are part of the agreement of zones of detente agreed in 2017 between Ankara, Teheran and Moscow, and their objective is to monitor the ceasefire that was never respected by jihadist groups.
Turkey's military presence in Syria is described as occupation by the Syrian government, which urged the international community to put an end to Ankara's military presence in Syria.