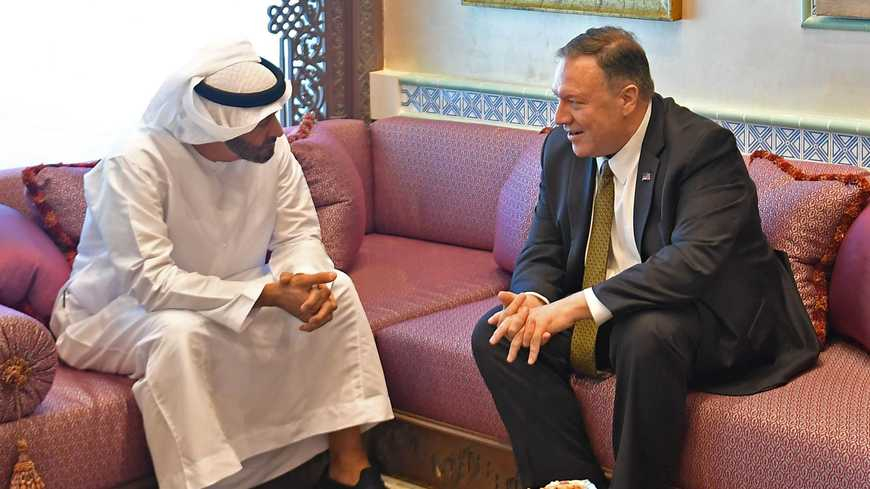 A bipartisan group of US senators say they received no reply from the Pentagon or State Department after inquiring last month about implications of the sale of advanced weaponry to the United Arab Emirates.
A bipartisan group of US senators has introduced four separate resolutions intended to halt a major proposed sale of advanced F-35 fighter jets and armed drones to the United Arab Emirates.
Senators Bob Menendez (D-NJ), Rand Paul, (R-KY) and Chris Murphy (D-CT) introduced the measures on Wednesday opposing the sale, which they say could imperil the F-35's highly classified technology and lead to an arms race in the Middle East.
The Donald Trump administration formally notified Congress last week of its plan to sell 50 F-35s, 18 armament-ready MQ-9B drones, tracking technology and munitions worth more than $23 billion.
The sale proposal came after the UAE agreed to establish formal ties with Israel as part of the outgoing Trump administration's Abraham Accords initiative.
Lawmakers initially expressed concern that the proposed F-35 transfer could threaten Israel's military superiority in the Middle East.
Israeli Prime Minister Benjamin Netanyahu and Defense Minister Benny Gantz gave a nod to the proposed sale after Gantz secured an agreement signed by former Defense Secretary Mark Esper that would ensure Israel's regional military superiority.
What they're saying: The senators are accusing the Trump administration of skirting the informal congressional review process. They also say Menendez and ranking Democrat on the Armed Services Committee Sen. Jack Reed (D-RI) received no reply to a list of questions about the sale submitted last month to Secretary of State Mike Pompeo and then-Defense Secretary Mark Esper.
"As I tried to warn the Trump administration, circumventing the deliberative process for considering a massive infusion of weapons to a country in a volatile region with multiple ongoing conflicts is downright irresponsible," Menendez said in a statement.
Murphy called the proposed arms transfer "dangerous" and said such a move should not be made in the last weeks of an outgoing Trump presidency.
"The Emiratis are an important security partner, but their recent behavior indicates that these weapons may be used in violation of US and international law," Murphy said, adding, "The UAE has violated past arms sales agreements, resulting in US arms ending up in the arms of dangerous militia groups, and they have failed to comply with international law in Libya and Yemen."
What's next: The senators can force a vote on the resolutions by the end of the month, but it is not clear they will succeed. Trump has vetoed all three past congressional resolutions intended to block arms sales to the UAE and Saudi Arabia.
They came after Pompeo skirted a Congressionally ordered freeze on certain arms sales to the two Gulf states last year. Pompeo's controversial move led to an inquiry by an inspector general Trump later fired at Pompeo's request.
The inquiry report later concluded that the State Department did not follow proper procedures in ensuring the weapons sold would not be used against civilians.
The State Department's Assistant Secretary for Political-Military Affairs R. Clarke Cooper suggested last month that the administration prefers to pursue remaining arms sales to the Middle East via the normal congressional process. Lawmakers have until Dec. 10 to block the sale.