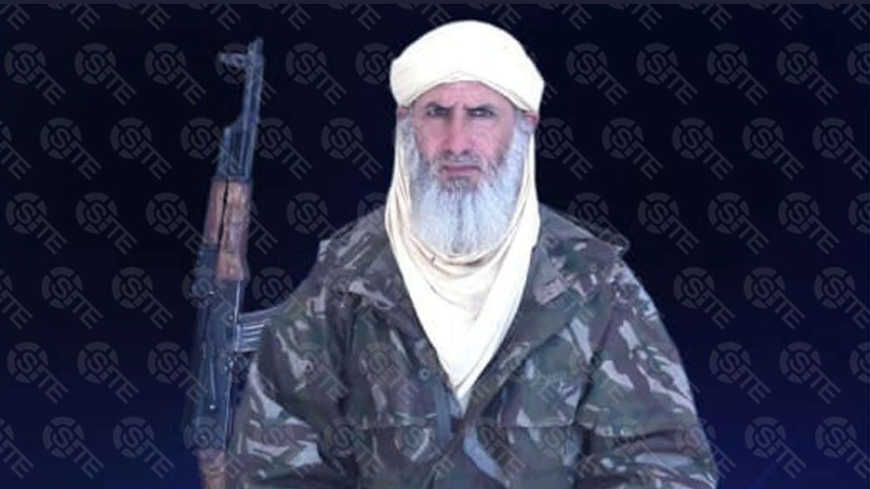 Abu Obaida Yusuf al-Annabi succeeds Abdelmakel Droukdel, a founder of al-Qaeda in the Islamic Maghreb who was killed in June.
Al-Qaeda's central and western North Africa branch has named Algerian Abu Obaida Yusuf al-Annabi as its leader after French military forces killed Abdelmalek Droukdel in June.
Annabi, also known as Sheikh Mujahid Yazid Mubarak, was formerly the head of al-Qaeda in the Islamic Maghreb's (AQIM) council of dignitaries and has been on a US terrorism blacklist since 2015. He has been a vocal proponent of jihad against the French military's ongoing counterterrorism mission in the Maghreb.
AQIM released a video announcing Annabi's appointment and showing Droukdel's body over the weekend, according to the SITE monitoring group, which tracks jihadist publications.
The group also confirmed that Beatrice Stoeckli, a Swiss missionary who was kidnapped in Mali in 2016, had died.
News of Stoeckli's death first came from a French aid worker who was released in October in a prisoner swap with the Malian government. At the time, the Swiss government blamed the al-Qaeda's franchise in Mali, Jama'at Nasr al-Islam wal Muslimin, for her death.
AQIM said in the video that she died as a result of "French crusader" forces attempting to rescue her.
Annabi's predecessor began as an explosives expert for the Armed Islamic Group in Mali, a group that originated in Algeria in the 1990s.
Droukdel announced an alliance with al-Qaeda in 2007, saying he had consulted with Osama bin Laden and pledged loyalty to the terrorist leader.
Under Droukdel's direction, AQIM carried out repeated attacks against civilians and security forces in Algeria as well as kidnappings of local and foreign personnel before expanding operations into the Sahel.
AQIM eventually took control of parts of rural northern Mali, drawing French military intervention in 2014.
France's roughly 5,000-strong Operation Barkhane operates in five countries in northwest Africa and has been supported by other NATO allies.
French officials have said US intelligence, surveillance and reconnaissance support is vital to the operation's continued progress.