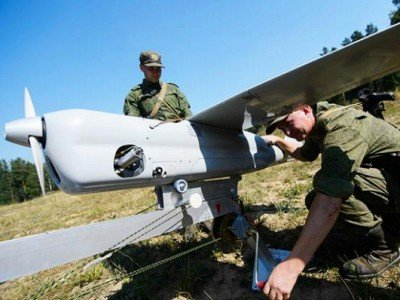 Russia has strengthened its peacekeeping contingent in Nagorno-Karabakh (Artsakh).
A special medical detachment was transferred Thursday to Artsakh.
The latest domestic Leer-3 electronic warfare system also has been deployed in the conflict zone. Each includes several drones that can send text, audio, and video messages to mobile phones; that's why the Leer-3 is called a mobile weapon.
Izvestia daily reported, citing the Russian Ministry of Defense, that these drones will be used for providing information to the local population during humanitarian operations. The Leer-3 has successfully carried out similar tasks in Syria.
On November 9, Armenian Prime Minister Nikol Pashinyan, Azerbaijani President Ilham Aliyev, and Russian President Vladimir Putin signed a joint statement on a complete cessation of hostilities— which Azerbaijan had launched on September 27—in and around Artsakh. Accordingly, Russian peacekeepers are deployed in the region to monitor the implementation of the ceasefire and the cessation of hostilities.