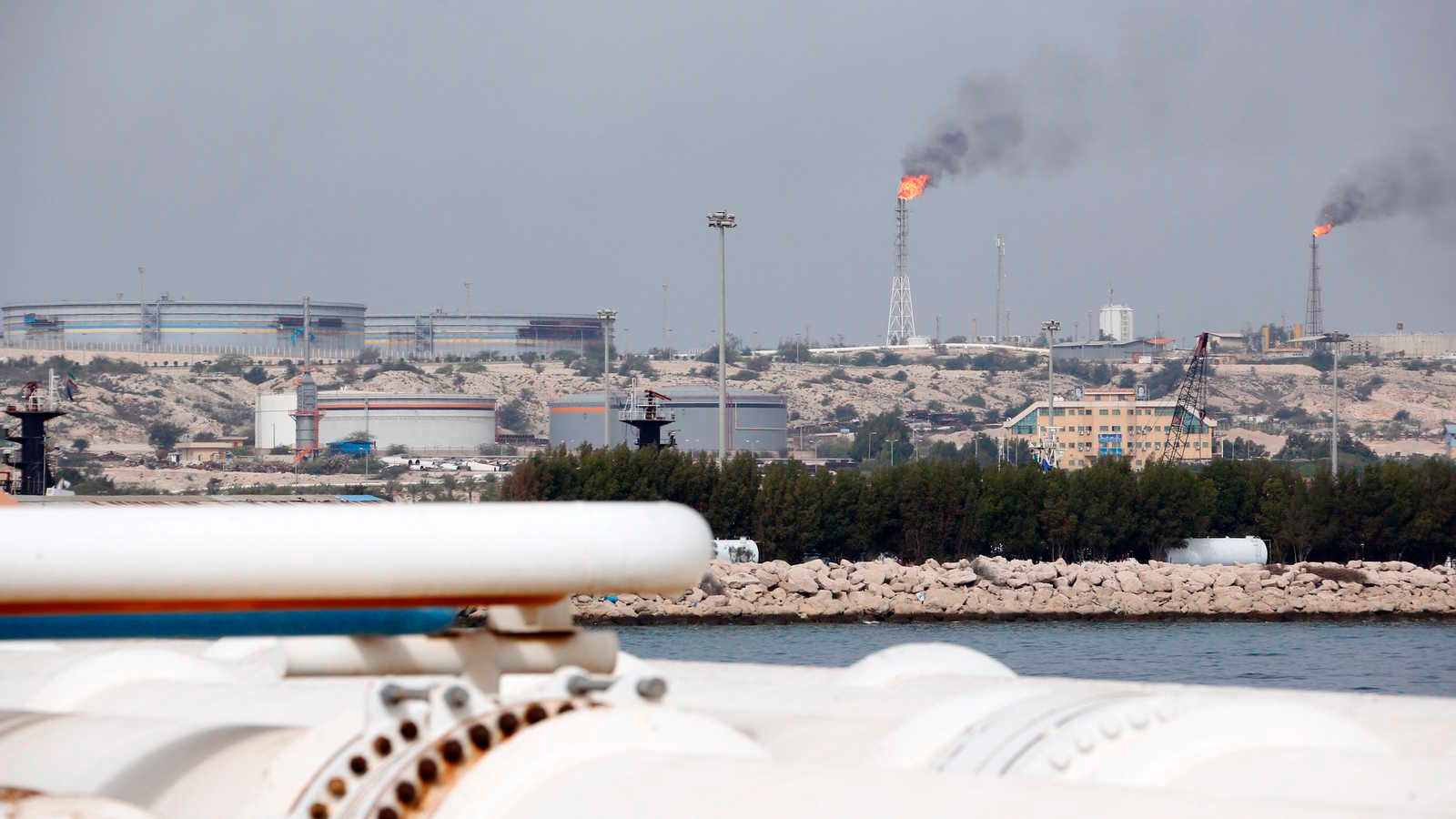 A slew of new sanctions in Trump administration's final weeks could complicate Biden's pledge to rejoin the Iranian nuclear agreement.
The Trump administration on Wednesday issued a new round of Iran-related sanctions, targeting four companies based in China and the United Arab Emirates accused of facilitating the export of Iranian petrochemical products.
According to the US Treasury Department, the blacklisted companies provided Hong Kong-based Triliance Petrochemical with shipping services or financial transactions. Triliance itself was designated in January 2020 for alleged involvement in the sale of Iranian petrochemicals, crude oil and petroleum products.
"Iran's petrochemical and petroleum sectors are primary sources of funding for the Iranian regime, which it uses to support its malign domestic and foreign agenda," Treasury Secretary Steven Mnuchin said in a statement. "The United States will act against persons who support illicit actors engaged in the movement of Iranian petroleum and petrochemical sales."
The designated entities are China-based Donghai International Ship Management, China-based Petrochem South East, UAE-based Alpha Tech Trading and UAE-based Petroliance Trading. In addition, the United States imposed sanctions on Vietnam Gas and Chemicals Transportation Corp. "in connection with significant transactions for the transport of petroleum products from Iran."
In recent months, the Trump administration has ramped up its pressure campaign of sanctions in what's seen as an attempt to undermine President-elect Joe Biden's pledge to salvage the landmark nuclear deal Trump unilaterally withdrew from in 2018. If Iran returns to strict compliance under the Joint Comprehensive Plan of Action, Biden has said the United States will reenter the pact as a starting point for follow-on negotiations.
On Monday, Washington sanctioned two Iranian intelligence officials allegedly linked to the abduction, detention and probable death of retired FBI agent Robert Levinson, who disappeared in 2007 during an unauthorized CIA mission off Iran's remote Kish Island. Last week, the Trump administration blacklisted Hasan Irlu, Iran's ambassador to the Houthi rebels in Yemen.
Other targets in recent weeks include a charitable foundation linked to Iran's supreme leader, Iran's intelligence minister, as well as foreign companies accused of procuring goods for an Iranian military firm.
Elliot Abrams, the US special representative for Iran, pushed back when asked by Reuters if the expanded sanctions were meant to tie Biden's hands in any future negotiations with Iran.
"No, no, no, no," Abrams told the agency. "It strengthens their hand."