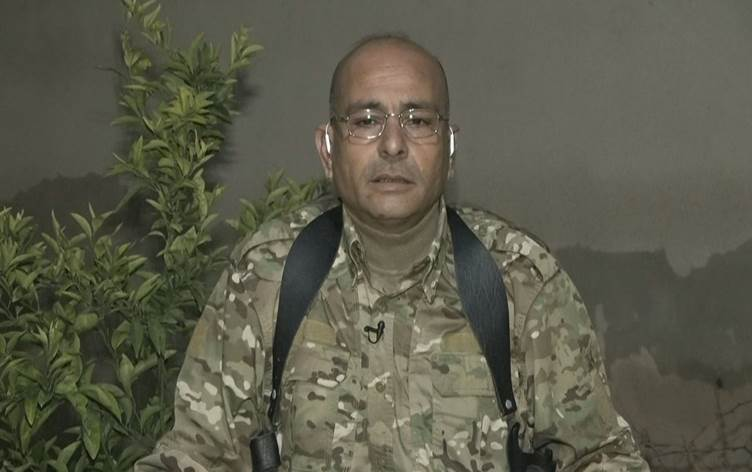 A Syrian Democratic Forces (SDF) commander on Monday criticized Russia for not speaking out against recent attacks on the strategic town of Ain Issa in northeast Syria, also known as Rojava.
"There were Turkish attacks very close to a base in Ain Issa and Russia did not say a word," Riyad Khalaf, chairman of the SDF's Gire Spi (Tel Abyad) Military Council told Rudaw's Dilbxwin Dara via video call.
"Initially in our talks with the Syrian government, they were trying to pressure us into giving in the lands of Ain Issa to the Syrian government," he added.
Other Rojava officials have also accused Russia of pressuring Rojava into giving land to Damascus.
Amina Omar, co-chair of Syrian Democratic Council (SDC) – the political arm of the SDF – told Rudaw on Friday that "Russia pressures the SDF to push it to hand over Ain Issa to Damascus."
Ain Issa, in Raqqa province, has been a hotspot for attacks from Turkey-backed militants, which have intensified in recent months.
Russians are present in the town but have been slammed by Kurdish officials and locals for their "indifference" against regular attacks from Turkish proxies.
Pro-Turkey militants carried out fresh attacks on Friday against the Kurdish-led SDF in Ain Issa, with several civilian casualties reported by local outlets.
Two civilians were killed in the clashes, according to SDF-affiliated North Press Agency (NPA), which reported heavy Turkish artillery fire.
"On the 9th of this month, we agreed on three points with the Syrian government in a deal supervised by Russia to protect our lands against Turkish attacks," Khalaf added. "However when our lands were attacked and bombed by Turkey, Russia did not do anything."
"We are abiding by any official deal and agreement made, however I ask: where were the Syrian and Russian governments when we gave lives for the protection of these lands?"
Khalaf also expressed fear of another Turkish invasion.
"There is a clear threat of an Ottoman invasion, not only on northeast Syria but on all of Syria, and if they could, they would invade all Arab countries," he said.
Turkey and its proxies control stretches of northern Syria, including parts of Aleppo and Idlib provinces, and a so-called "safe zone" between Sari Kani (Ras al-Ain) and Gire Spi – taken by Ankara's proxies after Operation Peace Spring, which displaced hundreds of thousands of civilians last October.