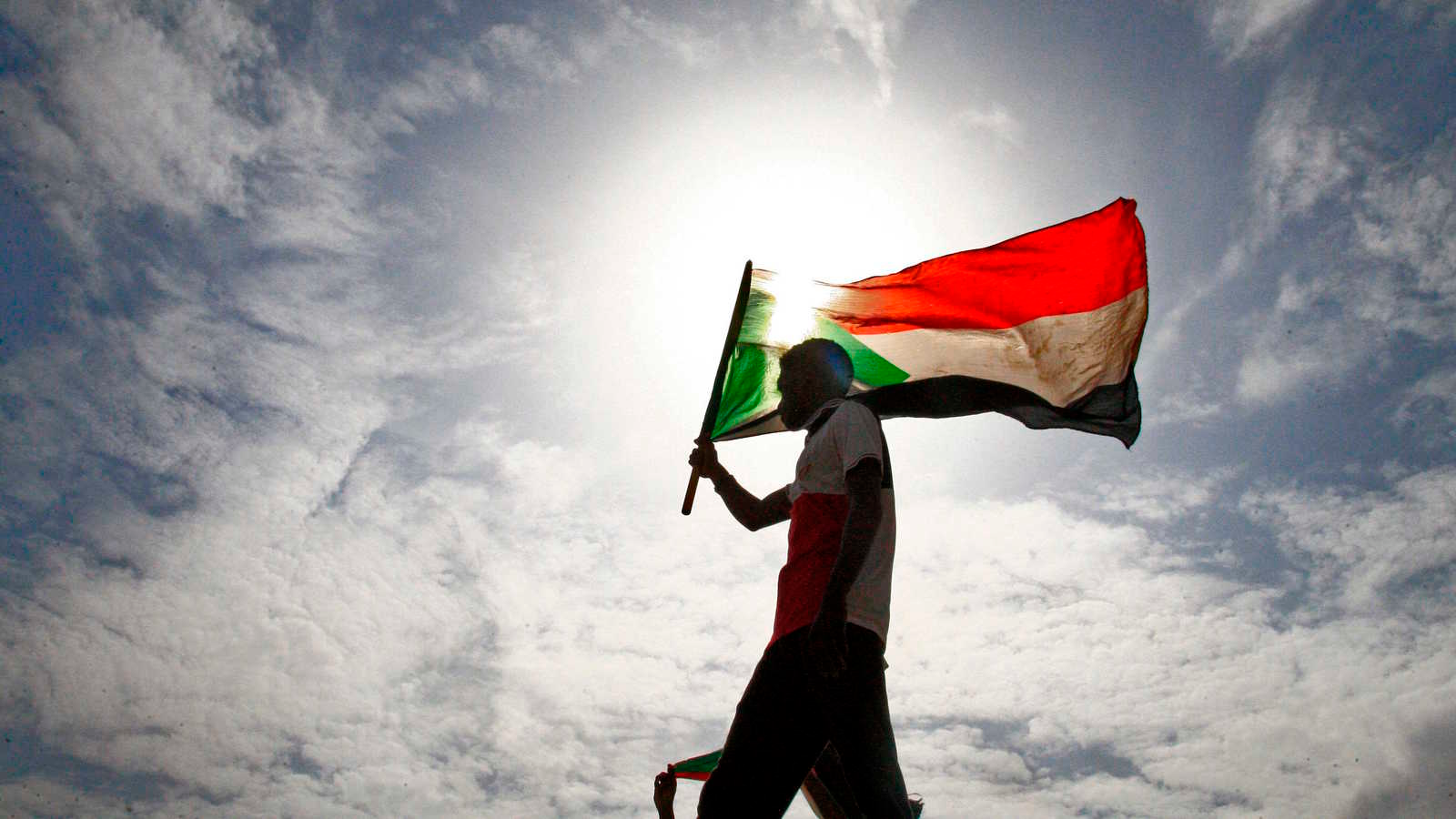 The United States will help cover Sudan's more than $1 billion in arrears to the World Bank in exchange.
Sudan's Justice Minister Nasredeen Abdulbari signed an agreement with US Treasury Secretary Steven Mnuchin on Wednesday agreeing to normalize ties with Israel as part of the Trump administration's Abraham Accords initiative.
"I would like to congratulate Sudan's Chairman Al Burhan, [Prime Minister Abdalla] Hamdok, and Minister Abdulbari on today's historic signing of the Abraham Accords," Avi Berkowitz, a White House adviser who worked on the agreement with Trump adviser and son-in-law Jared Kushner, tweeted Wednesday. "Their courageous action will strengthen peace and stability in the region and help bring about a better future for its people."
The deal caps months of negotiations between the Trump administration and Sudan's interim government, which came into office following the ouster of dictator Omar al-Bashir following mass protests in 2019.
Following an agreement last year where the United States would remove Sudan from its state sponsors of terror list in exchange for payments to settle terror victims' claims, Trump administration officials added an additional request in October: that Khartoum normalize relations with Israel. Hamdok balked.
As part of the talks, Sudanese leaders had also requested a restoration of their country's sovereign immunity from future terror lawsuits in US courts. Congress enshrined that last month, but carved out an exception for an ongoing lawsuit by family members of victims of the Sept. 11, 2001, attacks.
Still, the agreement to recognize Israel, while politically risky for Sudan's unelected leaders, comes with major economic incentives for the severely indebted country seeking to rejoin the global economy after decades of misrule. Wednesday's agreement stipulated that the United States would help pay for Sudan's more than $1 billion in arrears to the World Bank.
"This a very, very significant agreement," Mnuchin said in Khartoum. "It would have a tremendous impact on the people of Israel and the people of Sudan as they continue to work together on cultural and economic opportunities and trade," he said.
US officials feared last month that the intricate deal might fall apart as Democratic Sens. Bob Menendez of New Jersey and Chuck Schumer of New York, citing the 9/11 victims' lawsuit, mounted resistance to granting blanket immunity for Sudan.
Trump administration officials then scrambled to find incentives that could help salvage the deal, eventually proposing some $700 million in assistance to Sudan via aid programs.
Officials had also discussed a proposal for Hamdok to visit the White House for the announcement, but that plan did not materialize. Instead, Mnuchin headed to Khartoum amid a wider 11th-hour tour of the Middle East.
Secretary of State Mike Pompeo said Tuesday he had signed the order formally removing Sudan from the state sponsors of terrorism list.