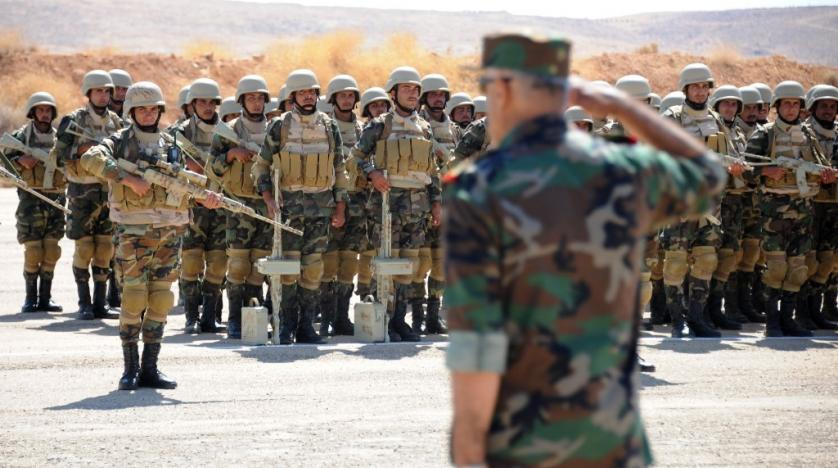 Russian Deputy Foreign Minister Mikhail Bogdanov and Turkish Ambassador Mehmet Samsar discussed Friday the situation in Syria and Libya, the Russian Foreign Ministry said.
Bogdanov and Samsar met in Moscow at the ambassador's initiative and tackled the need to work out mutually acceptable solutions to the crises in both Damascus and Tripoli.
"They reaffirmed the need to find mutually acceptable solutions to speed up the peace process in Syria and Libya, based on the existing international laws and UN Security Council resolutions," the ministry's statement read.
The meeting coincided with reports published by TV channel Zvezda, which is controlled by Russia's defense ministry, saying that Russian military officials are speeding up the training of Syrian regime forces on the use of artillery techniques.
The station said that in the past few days, the Russians carried out the fourth training of regime forces this month.
The channel noted that Russian military experts trained the Syrian Army's artillery battalion in the ranks of the Fifth Brigade, on the use of radars and artillery detectors.
Other Russian media outlets said that Moscow benefited from the calm that prevailed in the past weeks on the Syrian fronts to train the regime troops.
Last Thursday, the Russian experts conducted trainings on victim rescue exercises, including the evacuation of injured people from a remote mountain site.
During the past two weeks, Russia also trained regime forces on the use of shoulder-mounted missiles and camouflage using smoke bombs.
The situation in Syria was mainly discussed during talks held Thursday between Russian Foreign Minister Sergei Lavrov and Saudi Foreign Minister Prince Faisal bin Farhan.
Following the meeting, Lavrov said, "Concerning Syria, we and Saudi Arabia have much in common in our approaches to the key problems of settlement. Like our Saudi friends, we want the Syrians to determine their own approaches to national development and decide their destiny without outside interference. This also applies to the assessment of the presence of foreign troops on Syrian territory."
For his part, the Saudi Minister said Tehran's proxy militias were obstructing a solution for the war in Syria.