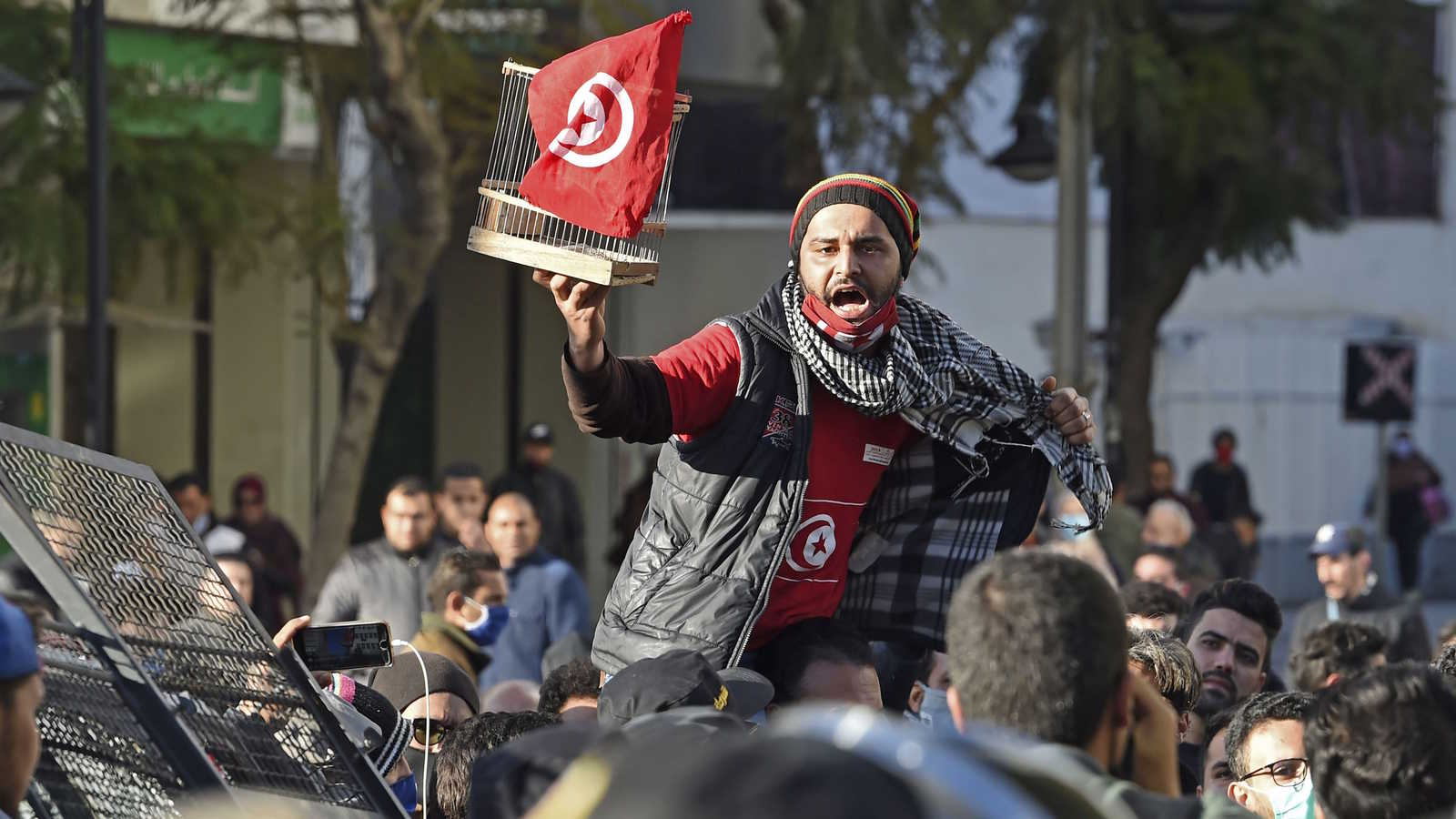 The anti-government protests come 10 years after Tunisia's revolution triggered pro-democracy uprisings across the region.
Clashes between police and protesters in Tunisia continued on Monday, days after the North African country marked the 10th anniversary of the demonstrations that ousted longtime President Zine El Abidine Ben Ali and set off the region's Arab Spring uprisings.
Police arrested more than 600 people connected to the unrest in the capital, Tunis, and the cities of Kasserine, Gafsa, Sousse and Monastir, the Interior Ministry announced.
Most of those arrested were aged 15-25. They "burned tires and bins to block the movement of security forces," Interior Ministry spokesman Khaled Hayouni said, accusing protesters of looting, committing vandalism and breaking the coronavirus curfew.
"This has nothing to do with protest movements, which are guaranteed by the law and the constitution," Hayouni said. "Protests take place in broad daylight … without any criminal acts involved."
The BBC reports a crowd of demonstrators that had gathered in the capital Tunis on Monday hurled stones and explosives at police. Security forces fired tear gas and water cannons in return.
Amnesty International urged Tunisia's authorities to release those arbitrarily detained and refrain from using excessive force on the crowds. The rights group cited "alarming footage" online that showed security forces beating and dragging protesters.
Rampant unemployment sparked a wave of unrest in southern Tunisia this summer, with protesters demanding the government make good on creating long-promised jobs in the oil and gas sectors.
In a cabinet reshuffle aimed at appeasing the protesters, Tunisian Prime Minister Hichem Mechichi appointed 12 new ministers on Saturday.
"The next stage is full of challenges, including the necessary reforms for the economy, which require increased efficiency and harmony," Mechichi said.