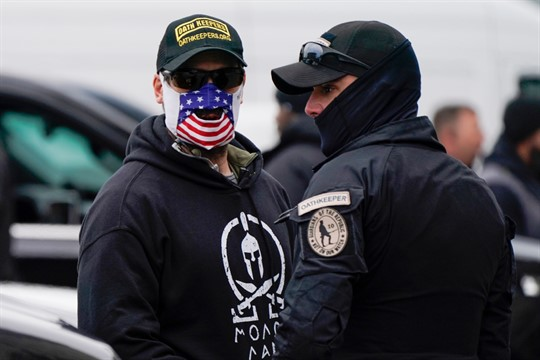 After security forces beat back the pro-Trump extremists that had occupied the U.S. Capitol on Jan. 6, shaken lawmakers returned to continue the work they had started that afternoon: certifying Joe Biden's victory in the 2020 presidential election.
"They tried to disrupt our democracy. They failed," Mitch McConnell, then the Senate majority leader, proclaimed triumphantly. But the would-be insurrectionists "don't look at this as a failure," says Colin Clarke, an expert on domestic and transnational terrorism at the Soufan Group. "They look at this as an overwhelming and resounding success … a rallying cry for the far right."
Earlier this week, the day before Biden's inauguration, Clarke sat down with WPR's Elliot Waldman for an interview on the Trend Lines podcast. They talked about the future of right-wing extremism in the United States, the toxic legacy of Donald Trump's presidency and the worrying possibility that domestic terrorist attacks could become a far more common occurrence in the years to come.