The Kurdish umbrella organization in Europe KCDK-E calls for street protests, pointing out that the Turkish invasion of Gare is coordinated with international powers.
The Kurdish European umbrella organization KCDK-E has issued a statement on Turkey's military invasion of the Gare region of South Kurdistan, which began last night. The statement pointed out that the Turkish army is acting together with forces of the Barzani's party KDP.
"The attack pursues the goal of complete occupation and targets settlement areas in the Medya Defense Zones. The invasion targets the Kurdish people and their liberation struggle and is carried out with all types of weapons and with collaborators. It is an attack of treason and genocide."
According to the KCDK-E, the international conspiracy and the concept of crushing the Kurdish liberation movement, which started in Damascus, continues with the betrayal of the KDP today.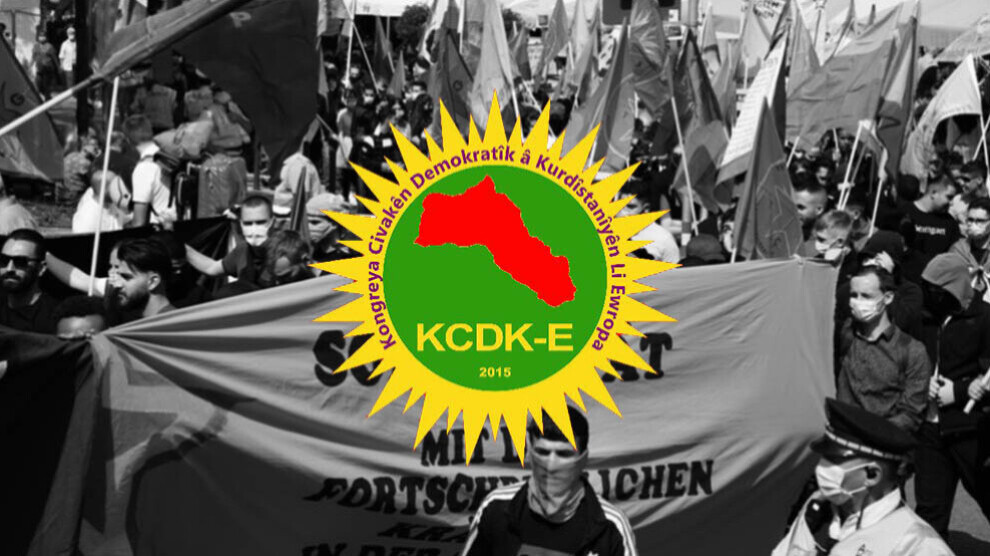 "This betrayal of the Kurdish people had been looming for a long time with the increasing Turkish military presence in the region since 2003, the coordination of Turkish intelligence activities with the KDP, Nechiran Barzani's repeated threatful statements against the Kurdish freedom movement in the wake of official visits to Turkey and an attitude that doesn't condemn the invasion attacks of the fascist Turkish state. The current offensive is a comprehensive annihilation attack of the Erdogan and fascist Turkish regime and the collaborators in Southern Kurdistan, which is approved by Iraq, Syria, Russia and other powers."
KCKD-E pointed to the previous visits of Turkish Defense Minister Hulusi Akar to Baghdad, Hewlêr (Erbil) and Berlin, as well as the telephone conversation between Erdogan and German Chancellor Angela Merkel, saying that the invasion was approved during these talks.
"As in the case of the abduction of Abdullah Öcalan to Turkey 22 years ago, the same international forces are informed about it and have given their approval. This occupation-genocidal aggression of the invading Turkish army, a member of NATO, stands as an aggression by the US and other international powers."
The statement continued; "We demand the EU, the US, NATO and other international forces not to participate in the genocide and to impose sanctions as per their responsibility. We reiterate our call for dialogue channels to be opened and the isolation of Abdullah Öcalan as a guarantor of dialogue to be lifted through the initiation of finding a democratic solution for the establishment of peace in Turkey and the whole region."
KCKD-E called on the Kurdish people and their friends to take to the streets and protest against the attacks of the KDP and the Turkish state.