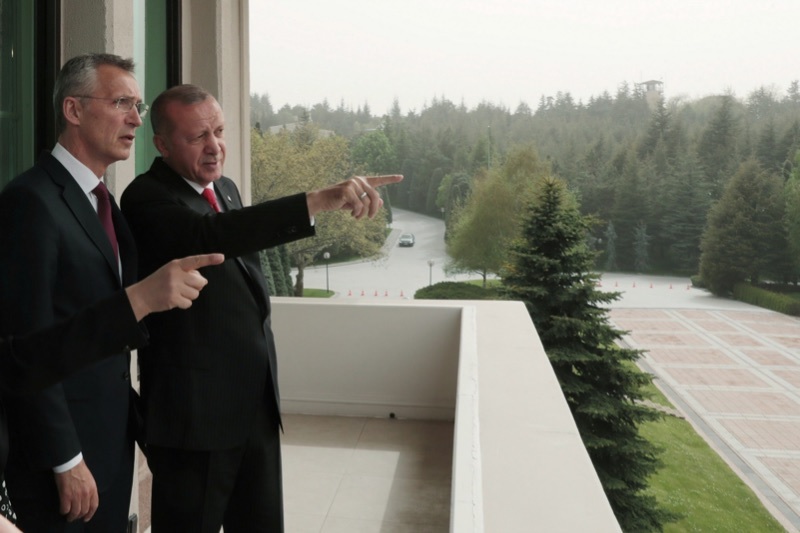 Since his sweeping overhaul of Turkey's political system in 2017, President Recep Tayyip Erdogan has cemented his near-total control over the country. Despite the worst electoral setback of Erdogan's career in the Istanbul mayoral election in June 2019, as well as a tailspinning economy exacerbated by the fallout from the coronavirus pandemic, he continues to maintain his grip on power, even if he must destabilize Turkey's democracy to do so.
At the same time, Erdogan has pursued an adventurous and bellicose foreign policy across the Mediterranean region, putting Ankara increasingly at odds with its NATO allies. After Turkey's purchase of a Russian air-defense system in July 2019, Washington suspended Turkish involvement in the F-35 next-generation fighter plane program. In October 2019, the Turkish incursion into northeastern Syria targeting Syrian Kurdish militias highlighted the disconnect between the U.S. Congress—which fiercely defended the Syrian Kurds, America's principal partner on the ground in the fight against the Islamic State—and former U.S. President Donald Trump, who seemed oblivious to their plight and subsequently received Erdogan at the White House. Turkey's repeated incursions into waters in the Eastern Mediterranean claimed by Cyprus, as well as its standoffs with Greek and French naval vessels in the region, have further raised tensions and alarmed observers.
With U.S. President Joe Biden now promising to restore a more conventional approach to U.S. foreign policy and alliance management, Erdogan has more recently sought to smooth relations with Turkey's allies and neighbors. But none of the underlying causes of tension have been resolved so far, meaning that a return to confrontation cannot be ruled out.
Meanwhile, Turkey's involvement in Syria's civil war has increased Ankara's leverage there, but has at times pitted Erdogan against Russian President Vladimir Putin in the military and diplomatic competition to shape the end game of that conflict. Ankara's involvement in the Libyan civil war on behalf of the United Nations-recognized Government of National Accord similarly put Turkey at odds with both Russia, which is supporting the forces of Gen. Khalifa Haftar, and Ankara's European partners, who are seeking to enforce an arms embargo on the country. Most recently, Turkey's political and military support of Azerbaijan in the latest outbreak of fighting with Armenia over the breakaway Nagorno-Karabakh region has once again put it at the heart of a conflict with direct implications for Russia's national security interests.
WPR has covered Turkey in detail and continues to examine key questions about what will happen next. Will Ankara continue to drift into Russia's orbit, or will tensions in Syria and Libya derail efforts to improve ties? Will Turkey accept a diplomatic offramp to its differences with Greece and France in the Eastern Mediterranean or continue to seek confrontation? Will President Joe Biden seek to mend U.S.-Turkey ties or rein Erdogan in? Below are some of the highlights of WPR's coverage.