The RIC said this marks a doubling of attacks and fatalities from the previous month, with four military personnel and four civilians killed.
In March, ISIS carried out 20 sleeper cell attacks, five of which were claimed by the terrorist group, according to a new monthly report by the Syria-based Rojava Information Centre (RIC).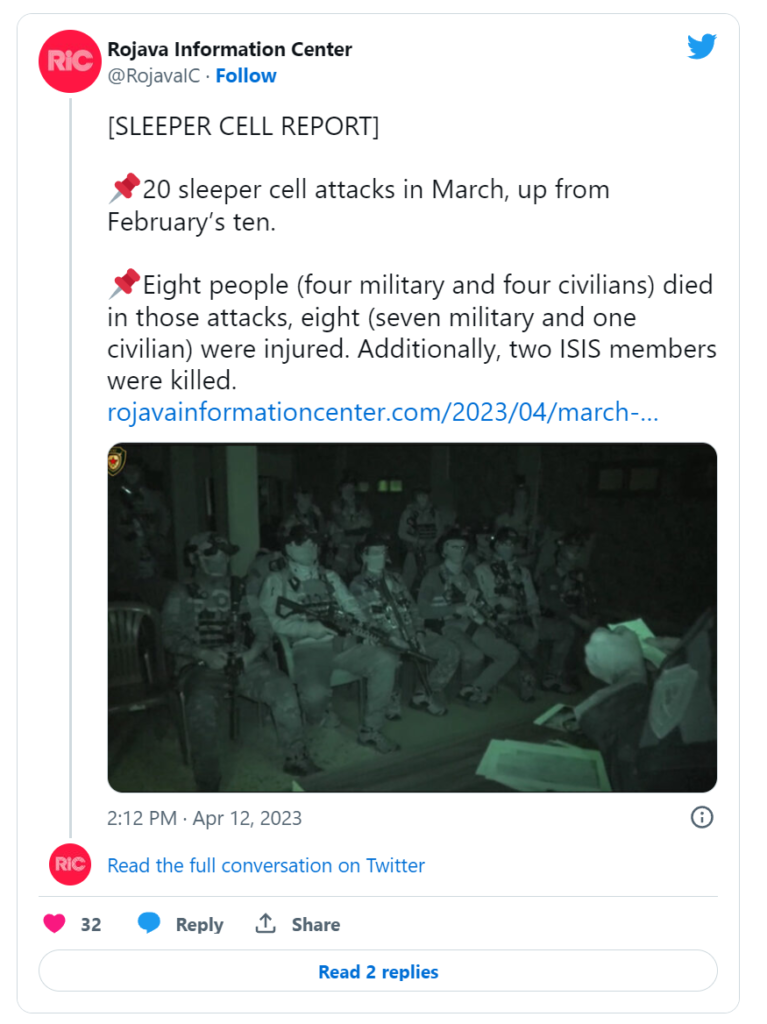 ISIS attacks resulted in the death of seven military personnel and one civilian injured in March, while four military personnel and four civilians were killed in February, marking a troubling trend of increased attacks and fatalities in just one month.
In addition, eight shepherds were kidnapped in the same month.
The majority of attacks took place in Arab-majority Deir-ez-Zor province, indicating the continued strength of ISIS in that region.
Despite the increase in ISIS attacks, no significant incidents were reported in al-Hol camp, which still houses over 50,000 people, most of the ISIS families.
The children in the camp are considered to be at risk of becoming the next generation of ISIS.
"When we look at the last four months, we saw a decrease in attacks only in February when there were 10 attacks. In the two months prior to that ISIS was fairly active, mainly with attacks on military personnel and checkpoints," Michael Lehmann, the Syria-based Rojava Information Centre (RIC) researcher.
"This matches the time frame of the targeting of the previous ISIS leader, Abu al-Hassan al-Hashimi al-Qurashi, in November, and hence a revenge campaign in December and January. February was then a quiet month where ISIS were possibly regrouping and reorganising, leading to a resumption of sleeper cell activity in March to similar levels as previous. We've seen in April so far that this activity is continuing.""