At least 70 civilians killed by fight in eastern Ukraine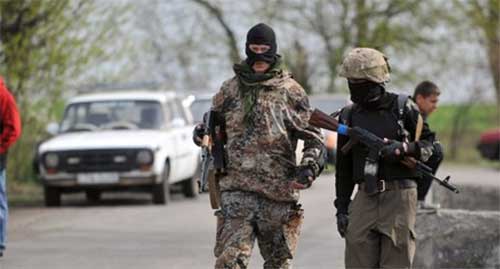 At least 70 civilians were killed in clashes between government forces and independence-seeking insurgents in Ukraine's Donetsk region over the past three days, authorities said Thursday.
According to the press service of Donetsk City Council, another 116 people were wounded as a result of fighting since Monday.
On Thursday afternoon, two civilians were killed and seven injured in Donetsk city, one of the rebel strongholds, when artillery fire hit several buildings in the residential area, the press service said in a statement.
In the past 24 hours, nine Ukrainian soldiers were also killed in fighting with the insurgents, and 18 were wounded, according to Andrei Lysenko, a spokesman for the National Security and Defence Council.
Ukraine has intensified its offensive against the rebels since mid—July after the July 17 downing of Malaysia Airlines Flight MH17 in insurgent—controlled Donetsk region, which killed all 298 people on board.
You can follow any responses to this entry through the
RSS 2.0
feed.
Both comments and pings are currently closed.
//php comments_template(); ?>